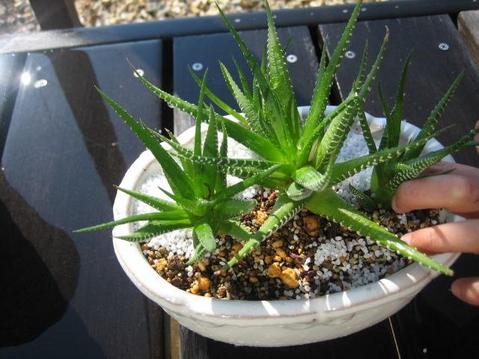 Because a houseplant grew big

, I transplanted it into a one size bigger flower pot.
I wanted to spread white makeup sand on the top because it was a white flowerpot,
so I ran in 100 yen shop to buy white makeup sand


.
The Japanese 100 yen shop has a wide selection of goods

.
SHINAKAZU GA TOTTEMO HOUFU DESU.
When I want
life miscellaneous goods(SEIKATSU ZAKKA), I go to the 100 yen shop first of all



WATASHI HA 100 YEN SHOPPU NI IKIMASU.Then I can be able to get most things I want there.
TAITEI NO MONO HA SOKO DE SOROIMASU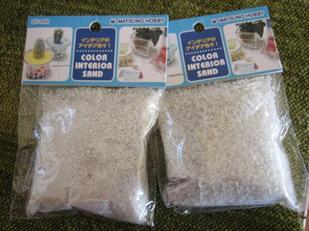 ←It is the makeup sand which I bought in

100 yen shop.
Such an article is not readily found in supermarket and flower shop
either


.
KONNA MONO HA, SU-PA- YA OHANAYA SAN DEMO NAKANAKA MITSUKERUKOTOHA DEKIMASEN.
I cannot despise 100 yen shop

.
100 YEN SHOPPU HA ANADOREMASEN.
Because I was so impressed

about it, I picked up "Japanese 100 yen shop" for my blog.

I introduce the thing which I buy it for 100 yen so far,
and the things which is very handy!!


WATASHI GA, 100YEN SHOPPU DE KATTA MONO DE,
TOTTEMO CHOUHOU SHITE IRU MONO WO SHOUKAI SHIMASU.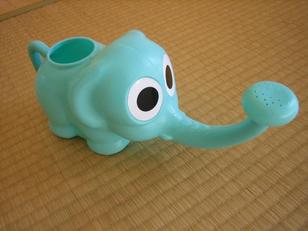 An elephant watering pot
for children.
(ZOU SAN NO JOURO)There was watering pot just like this since I was small

.
WATASHI GA CHIISAI KORO KARA ONAJI YOUNA JOURO GA ARIMASHITA. But, in those days, this cannot have been 100 yen....


DEMO 100 YEN DEHA KAEMASENDESHITAYO....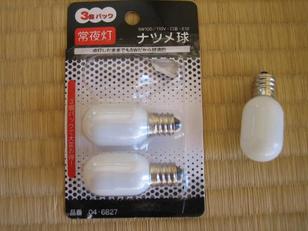 An
electric bulb.(DENKYUU)

They sell different size of electric bulbs, and also the
battery(DENCHI),
too.
It makes me feel like that I'm in the electricity shop

.
NANDAKA DENKIYA SAN NI IRUMITAI NA KANJI GA SHIMASU.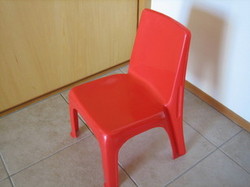 This is my favorite one.
OKINIIRIDESU.

It is just a small chair for children,
A color is bright red and is very pretty

.
MAKKA DE TOTEMO KAWAII!!
When my friend came to my house.

They always ask me.
"Where did you get this chair?
Which

100 yen shop?"
"KONO ISU DOKODE KATTA NO? DOKO NO 100 YEN SHOPPU?" TO KIKI MASU.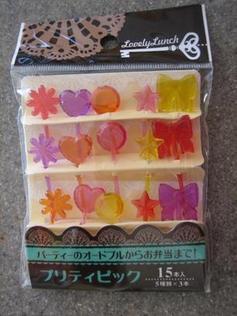 This is pick to use for a hors d'oeuvre and dessert

.
Various kinds are sold.
(IROIRO NA SHURUI GA ARIMASU.)
There are so many kinds, so I would want to collect all of the kinds.
TAKUSAN ARU KARA ATSUMETAKU NATTESHIMAIMASU.
When I wash tableware because the pick is so small,
it disappear under cover of garbage immediately.
DEMO, (But)
it's just 100 yen, so that I can finish it without crying

.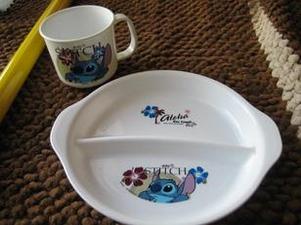 The Plastic dish and a glass.
It's 100 yen each.
It's Microwaveable

.
The heat-resistant plastic tableware is not readily sold for
only 100 yen. This is very convenient for a small child!


CHIISAI KODOMO NI TOTTEMO BENRI NANO DESU!!
When I go to 100 yen shop with my kids, they always ask me to buy a toy.
"Buy me a toy!!"
"OMOCHA WO KATTE-!!"

In the 100 yen shop, a lot of
toy(OMOCHA)
and
stationery(BUNNBOUGU)
are sold, too.
Because it's all 100 yen.
I think "Okay, I'll buy it."

But, I think it is not good to
spend money

so idly.
(OKANE NO MUDA ZUKAI.)
And I think it's not good for child not to take good care of
all the toys that I buy for my kids at 100 yen shop, from an educational standpoint

.
The 100 yen shop article which a child chooses is interesting, though

.
"Wow!! Is there such a thing like this, too?"
TOTTEMO OMOSHIROI DESU.
I get so surprised.

For example,(TATOEBA)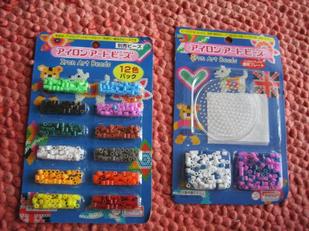 Do you know what this is?
KOREGA NANIKA WAKARIMASUKA?
This is called iron art beads.
These seem to be popular among the preschooler

.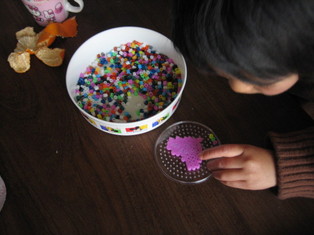 You display beads with a favorite color on a transparent stand.
And
do ironing
from the top if you finish displaying all the beads.

AIRON WO KAKEMASU.
Beads melt by the heat of the iron and become one piece of plate.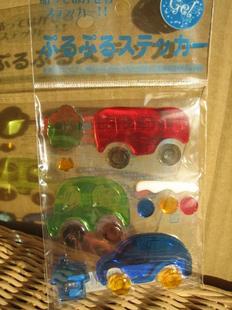 This is a sticker of the touch such as the gummy bear.
It sticks to the window.
(MADO NI PITTARI TO KUTTSUKI MASU.)
You can surely buy this abroad.
But, I don't think you can buy it only 100yen.
DEMO 100 YEN JA KAEMASEN YONE?Did I make you wanna go shopping in 100yen shop?
100 YEN SHOPPU NI IKITAKU NARIMASHITAKA?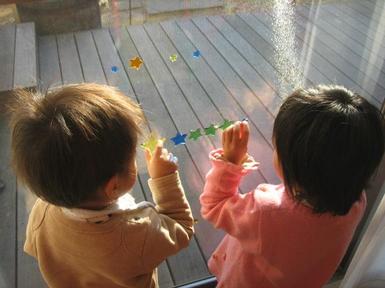 Japanese Goods eBay Auction