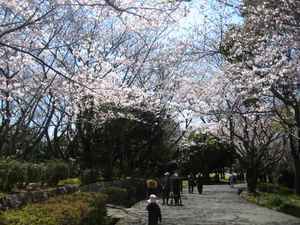 This is Sanaruko park in Hamamatsu city.
There are a lot of cherry trees planted for about 40 years ago in this park, many people enjoy at the cherry blossoms season every year.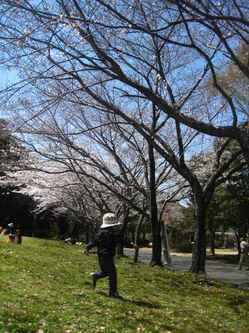 We were bringing lunch box then eating and chatting with my family under the cherry tree,


and it was the sky of the pink color when looking up

, those makes me can feel ''Spring is here''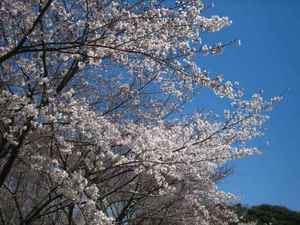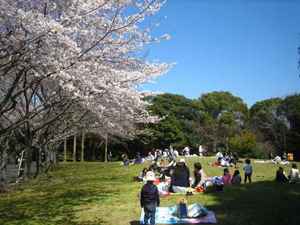 There are various kinds of cherries but in Japan, most is the kinds of Somei-Yoshino cherry tree.

This is ''Shidarezakura'' which is in the right side of photograph below↓↓↓ it is beautiful,like Maiko's(Japanese dancing girl of Kyoto) long ornamental hairpin

When I visited in Kyoto, there is many kinds of cherry trees at the Nijo castle and I knew the profundity of the cherry blossoms.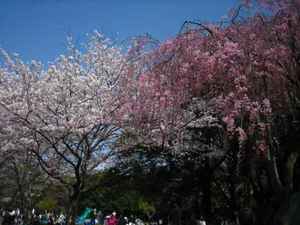 We have the proverb ''Hana Yori Dango'' (Cake before flowers),as the proverb says we ejoy foods and drink when the Hanami.( it is Japanese traditional custom of enjoying the cherry blossoms). yes, it is a picnic

This time, I found some group of people who enjoyed the Hanami with cheese, raw ham and quiche etc, its like the european style under the row of cherry blossoms!!! That is new style of Hamami

because most people bring the lucn box of Japanese foods

, I will try new style Hanami next time

The bulb and the flowering plant that had been planted last autumn grew up, and all bloomed splendidly.

Here is another spot of the Hamami in my garden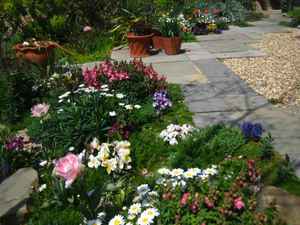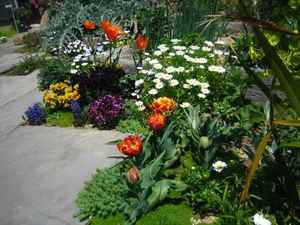 Japanese Goods eBay Auction