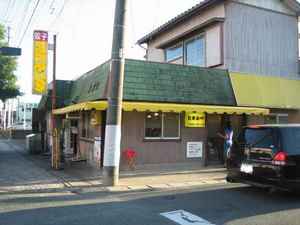 Do you know ''
Gyoza
''? its a Chinese a dumpling with minced pork and vegetable stuffing.
People who live in Hamamatsu city love Gyoza very much!! so Hamamatsu city is the No1 or No2 specific consumption of eating Gyoza in Japan.
Nationally, it is seldom known that there is many Gyoza restaurants in Hamamatsu city.
Chinese people began to make the Gyoza, not only Hamamatsu but Japan all over the disorderly town after World War II.
Japanese people learned making Gyoza by watching others and following their example, and it has been arranged in the style of Japan.
Hamamatsu Gyoza is in cabbage, onion and pork. because these were obtained easily in this area a long time ago, so people still keep use that stuff for Gyoza in Hamatsu city even if we can get any other ingredients now.
Hamamatsu Gyoza is loved by all generations!!
This is popular shop(restaurant) with noodles and Gyoza.
I went to this shop with my children around 5pm but there was already full.
There is only counter table witch look like the alphabet ''B''.
Waitress goes back and forth between two space of B to carry the Gyoza and noodle.
at the restaurants in Japan, of course you can sitting and chat face to face and stay longer there.
However, at the noodle or Soba(buckwheat), basically we can't be stay longer at that shop! everyone eat faster then go out soon. that is kind of unspoken rule.....
How about your country? do you have like that restaurant or shop at there??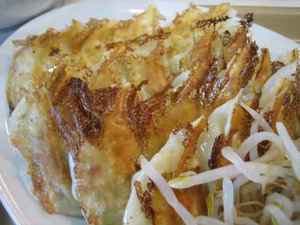 This is Hamamatsu Gyoza.↑↑↑ it is about 1,000yen(about $US13.00) per plate which 20 pieces of Gyoza in one plate.
It is very delicious and healthy because vegetables are inside more than meat.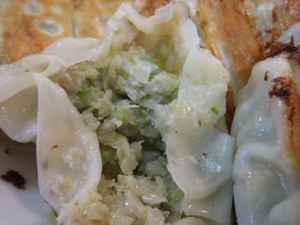 This is my favorite noodle at this shop.↓↓↓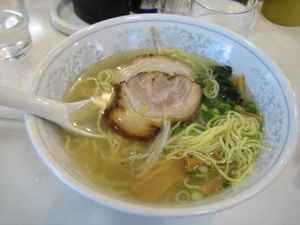 Japanese people love order the noodle and Gyoza together.
I think, foreigner would love them too!!
When you come to Japan, you should try eat noodle and Gyoza!!
well, in Hamamatsu Gyoza shops,we can also buy takeout ''Gyoza''.
many takeout shops for Gyoza in this area.
some people buy uncooked Gyoza then they cook it at the home.
I ordered Gyoza to go.↓↓↓
This Gyoza with homemade sauce.
If it has gotten cool, it is still delicious!!!