<TOSINOSE HA, SHIZUKA NA HOU GA SUKI>

Most Japanese feels
New Year (OSHOUGATSU)

is important more than Christmas

.
I'm the one.
Though it's busy

to prepare for
New Year (OSHOUGATSU)
, my feeling become tense.
For example (TATOEBA)
,
huge housecleaning(OOSOUJI)

.
Japanese clean up
house (IE)

or
office (KAISHA)

in the depth of winter

.
Originally (SOMO SOMO)
, the New Year event is for welcome the
god (KAMI SAMA)

.
So, we
purify (KIYOMERU)
our
town (MACHI)
,
house (IE)

, and
myself (JIBUNJISIN)
.
When finished the clean up, we
decorate (KAZARI TSUKE)
and
offer (OSONAE)
for god.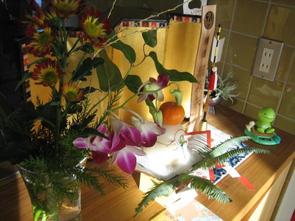 KAGAMIMOCHI

It's in the middle, and piled up the white rice cake (OMOCHI)

.

On the top, put a DAIDAI (bitter orange) or orange(MIKAN).
Under the KAGAMIMOCHI lay URAJIRO (kind of fern)

.
Every ornaments have the meaning.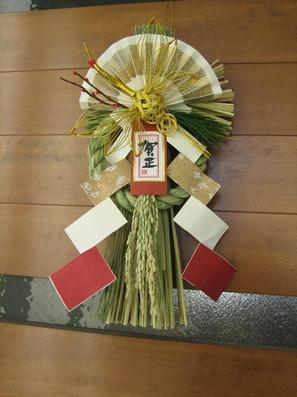 SHIMENAWA

Hang it on the front door (GENKAN NO DOA)

.

In area of Japan, the form of SHIMENAWA is different

.


In Hamamatsu dosen't have specific style, so our SHIMENAWA is standerd type.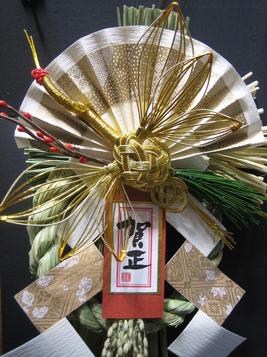 See closely...

The gold bird

is a crane (TSURU).

The green wisp is pine's leaf (MATSU NO HA)

.

The red bud is a flower of Japanese apricot (UME NO HANA).

The downside, there are ears of rice (INAHO).

Everything is lucky stuff



.
(ENGI NO YOI MONO!!)
Thus (KOUYATTE), Japasene New Year (OSHOUGATSU) express our gratitude (KANSHA)

.

To water (MIZU), woods (KI), wind (KAZE), the sun (OHISAMA) and all nature glory (SIZENNKAI NO MEGUMI)

.
People clean the house noisily

(BATA BATA

TO IE WO SOUJI

SHIMASU.)
And finish all of the shopping for
the New Year Holidays (OSHOUGATSU),
until Dec.31st.



Very busy!!
(TOTTEMO ISOGASHII DESU.)
It becomes quiet suddenly in the morning of 1st day of the year.

People straighten their posture. (HITOBITO HA, MI WO TADASHI MASU.)
The entire Japan is encompassed by silence.
(TOTTEMO SHIZUKA DESU.)
The tension might reflect strangely to overseas people.

But
I love this tension so much. (WATASHI HA DAISUKI DESU.)SATE (By the way),
the preparations for New Year holidays

were done.
So
I went for a walk (OSANPO NI ITTEKIMASHITA.)
with my family
to the lake nearby.
Because Hamamatsu is
a warm place (ATATAKAI TOKORO DESU)
in Japan,
so the snow

does not fall.
One fine winter day

is just good for a walk

.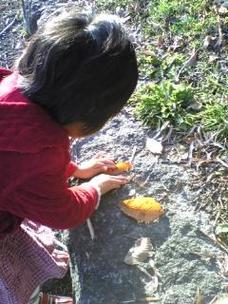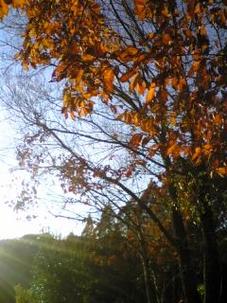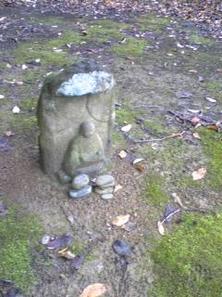 There is
OJIZOU SAMA
(guardian deity of children)
on the roadside.It is
CHIISANA OJIZOU SAMA (small guardian deity of children)
of approximately one foot in height. I wonder if some child imitated the
offering (OSONAEMONO)
and put somepebbles in front of it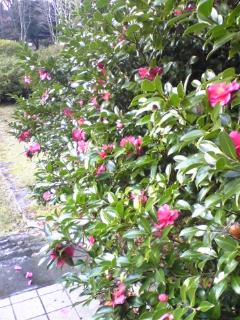 TSUBAKI NO HANA GA MANKAI DESU.
(The camellia flower is full-bloomed.)
There seems to be a person who enjoys leafing more than the camellia flower, too.
"TSUBAKI (The camellia)" is named by "TSUYAHA NO KI (the tree of shined leaf)".
The leaf is lighted up by the sun, and it's shining.
Isn't it beautiful?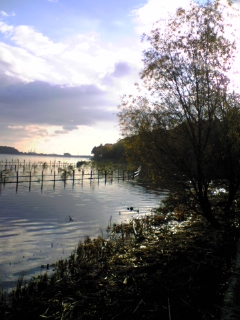 For New Year holidays (OSHOUGATSU HA),
I return to
my parents house (We say JIKKA.)
where families gather.
I really thank people in the world who I was able to come across with this blog this year.

Thank you.(ARIGATOU)

RAINEN MO, HEIWA DE ARIMASUYOUNI.
(I really hope that the next year will be the peaceful year.)

HAMAMATSU YORI AI WO KOMETE.
(With love from Hamamatsu.)

Japanese Goods eBay Auction