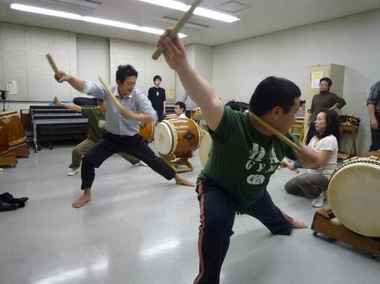 When I went back to Hiroshima, I visited a local community hall to see practice of Wadaiko

The adults and the children in this district are practicing the Wadaiko by the hobby every week

An experienced person teaches to the beginner then young people succeed the Japanese traditional performing arts.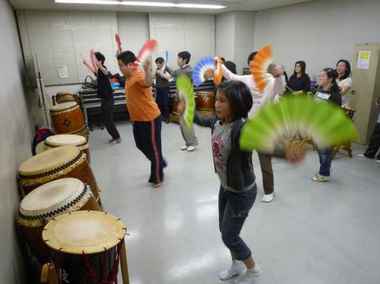 I went to there around at 8pm, a lesson for children almost finish then.
I told them that I want to take pictures you then use them for my blog and want to show people who is all over the world. They chose some nice dances in repertoire they have,then showed me.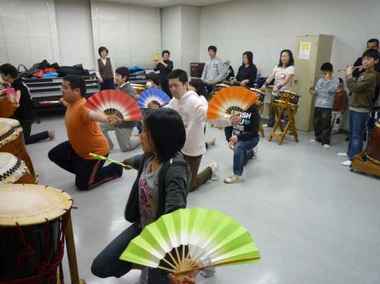 This is a dance to the god on season of the planting rice, they dancing with hop-hop.

This dance has the other purpose to fun the tough hard work of rice field.
By the way, this area is near the town of Hiroshima, and there is no rice field now.
The most children has never seen a rice planting but they will learn about Japanese traditional agriculture from these dances

.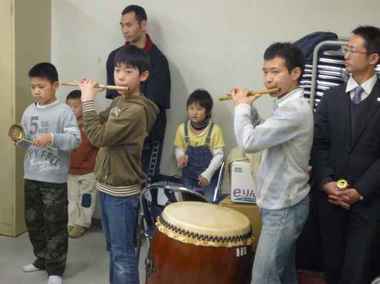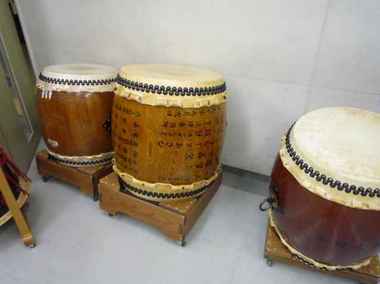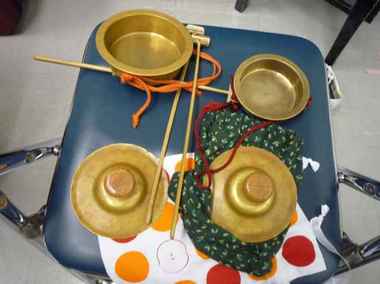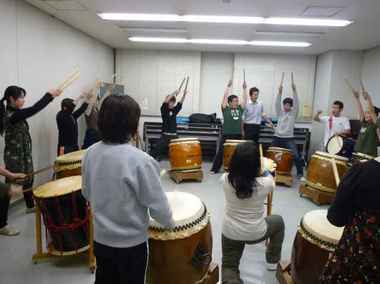 After finished the children's lesson, another lesson start for adults until 9:30pm.
man who came to here after finished their work and housewives etc,many people take this lesson.

They take lesson the body of form and how use the wrists when they beat the drum.

Teacher said ''Please beat in feelings where the skin on the other side is sounded when you
beat the drum.'' I heard that then I thought, ''oh, I see. that's make sense. because the sound of the drumbeat is different between teacher and learners.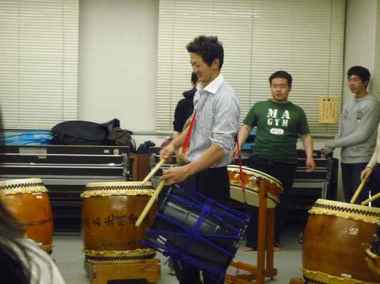 That's him, gave me a chance to know this lesson.↑↑↑
He is a carpenter,and he made over renew my parent house last year.

It is about ten years since He played the Wadaiko, so I went to watch the lesson today.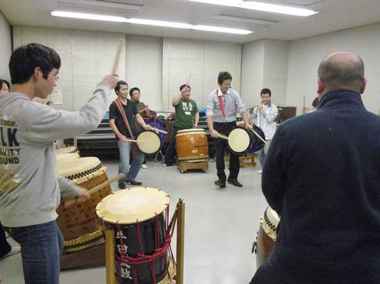 They make a circle then start practice for match drum while they keep eye contact each other and be heart together every changing rhythm and speed.


Feeling that the wall and the ceiling in the room trebling when a lot of Wadaiko beating all together in so much!! sounds in my stomach too!!

The teacher told me,
''Wadaiko is just a musical instrument,and it is not only sound but also for god and reach to god.''

There is destination for everything, its like ships decide to where to go by light of the lighthouse and a white tape is destination for marathon runner. The destination of the sound is decide to the god, what is impressive the Wadaiko!!

(In this case of in Japan the god mean is the power of natures that is air, water, forest,ocean and sun etc. It's a wonderful isn't it?

)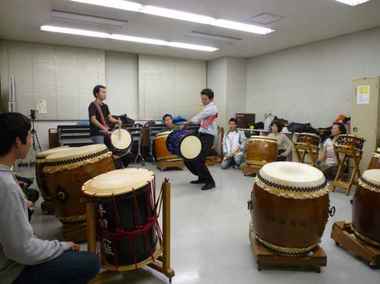 They get warm-up in basic practices. next step is practice of musics for stages and festivals with Wadaiko

.
Everybody is already sweaty

I realized the traditional Wadaiko's music has same way with jazz music and rock. there is intro, smooth rhythm, solo, some solo and rise the music then finish. like that.
while drumming the Wadaiko by solo everybody is sitting down.after finished solo everybody stand up and start drumming together. there is moreover rise sound of Wadaiko.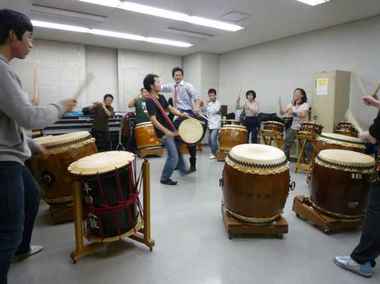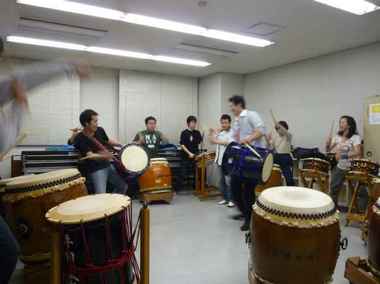 He had still energy then showed us acrobatic performance at the climax.

The Wadaiko for their feeling united the people there and they look sooo fun and cool

Im really impressive the Wadaiko,

I had though the traditional musical instrument is really formal one. the music might have been rock music long time ago.I guess.
There is an association of such a Wadaiko everywhere in Japan, and the trait is also different respectively.Some school have a club of Wadaiko, and there is a national contest sometimes for these clubs.

at this time visiting there, I understood why people is absorbed in Wadaiko