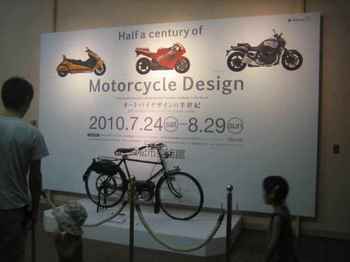 The exhibition "Half century of the motorcycle Design" is held in the Hamamatsu City museum in the central portion of Hamamatsu City.
My family like motorcycle,so we went to there.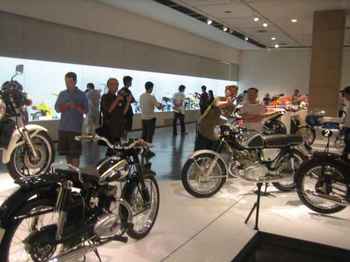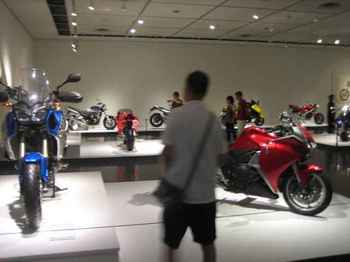 The exhibition "History of the motorcycle industry of Hamamatsu" has been actually held at the same time also in the museum in the Hamamatsu city now (Both of the admission fee are seen and adult 1300 yen).
Many motorcycle fans who had aimed at the sacred ground and Hamamatsu of the motorcycle from the distance all the way on this occasion because of this had gathered.
Hamamatsu is certainly a place where the history of the motorcycle of Japan has been created so that's why I told you "Sacred ground of the motorcycle" in Hamamatsu city.
Hamamatsu City that undertakes air raid in World War II, and became burnt ruins.
It was motorcycle industry to have backed up the revival.
Improving a small engine for which Mr, Soichiro Honda is used in the army and having installed it in the bicycle are the starts of the motorcycle manufacturing of Hamamatsu.
Mr. Honda manufacturing hung to the barracks hut in the Hamamatsu city out the signboard "Technical Research Institute Honda", and sold the bicycle with the engine. (present HONDA)
the several years later a small motorcycle manufacturer of 30 companies or more was made in Hamamatsu.
Suzuki that stops having made weaving machine in that and began to make motorcycle.
And, YAMAHA that advanced from the musical instrument manufacturing to a new field was included.
There were moderately a slope and a curve, and a lot of manufacturers were using at the Rokken street that passed the Hamamatsu city as a test track of the prototype at that time.
The history of the motorcycle of Japan has been left in various places if you are walking in the town in Hamamatsu though a big factory moved to suburbs only now.
Well, the transition of the design of the motorcycle is chiefly paid to attention in the museum this time.
There were a lot of design pictures and sketches, too. However, they are saying ''Not Picture'' of them.
Therefore, only the motorcycle that I especially liked.↓↓↓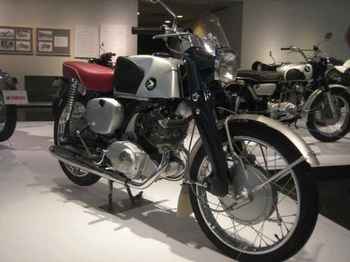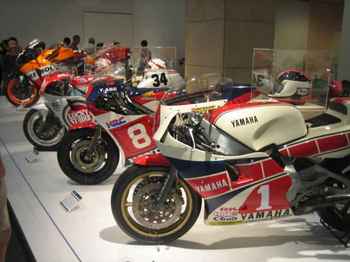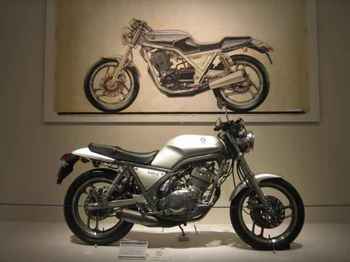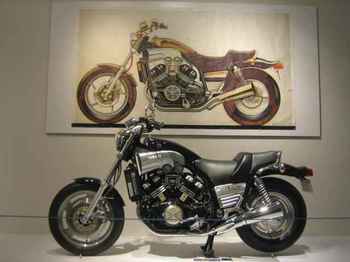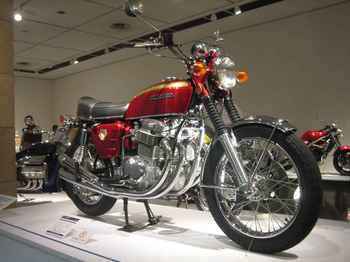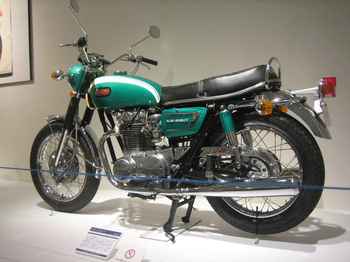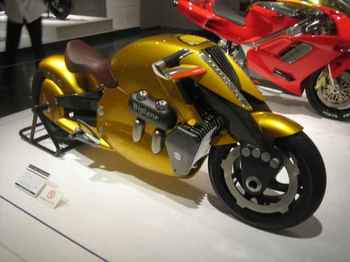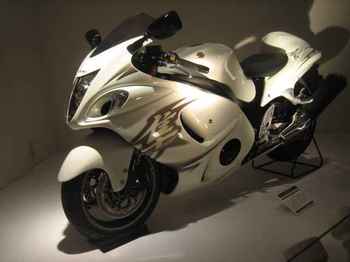 How was it?
I think, motorcycle and car is so beautiful.
However, this exhibition is not satisfactory for a moment,I thought ''just only these??''
Maybe, the person who had come all the way also think so.
Because it is a motorcycle that runs usually in the public road.
Hamamatsu works hard terribly in the field of the one-making.
However, I think that I considerably take the delay in cultural respect.
When the one-making of Hamamatsu can be sublimed even to the culture and the art, it becomes a better town.