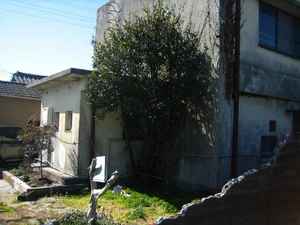 I am introducing you my favorite gardening and flower shop.
When I came to this shop first time, I thought that I lost my way.
because there is only field and dilapidated house, and warehouses around here. couldn't see any shops!!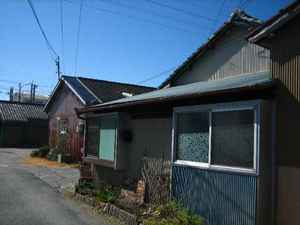 That is the gardening shop!!!! ↑↑↑
now you know why I couldn't find it easily!!
There are many the houses and warehouses which were made with tin of 40 or 50 years ago.
In Japan, unless it is a much palatial residence and a building which is historically worthy, an old house is destroyed and is rebuilt newly.
It is unusual for Japanese to live in a building old with a reformation repetition like Europe.
The easy building dressed and built for the high-growth era of Japan is in the fate which disappears these days.
In particular, it is not beautifully strong, either and there is also no historical value.
but some people can feel nostalgic by like this old style things.
These days, popular "foppish general dealer" and "foppish cafe" use the nostalgic well in Japan.
Young people is charmed by the stale touch which cannot be taken out in several years, and the cheaper space which can be taken out only to that time and where it feels and wonderful warmth is felt.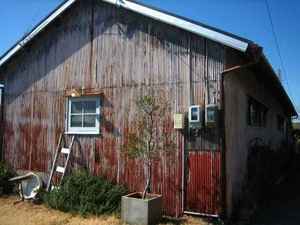 The refined which the paint of tin came off and rusted tastes, and is deep sentiment.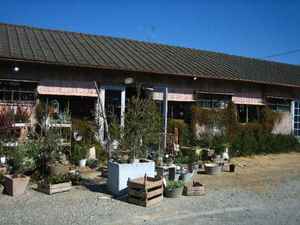 Here is front of the shop↑↑
If a store is established in the center of a town, the charge of a tenant will become high, but it could open at a low price fairly in case of this housing in the middle of a field,I guess.
It is good for opening own store or shop for an individual and ambitious young man.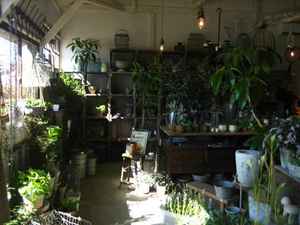 inside of the shop↑↑
I bought two flowerpots on that day.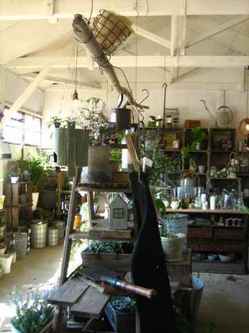 It was Sunday morning, this shop was very busy!!
there are many people who come to see a store even from a distance to find something new.
There must also be many people fascinated with this nostalgic air. like me!!