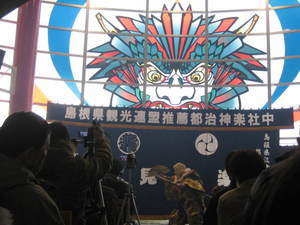 A Happy New Year to you all

I hope lots of people have enjoying with my blog this year too!!! and I'm looking forward to get your comments!!!
I spent time for end of year 2010 with my parents and my family in Hiroshima.
and we made a plan trip to Shimane prefecture for eating delicious crabs

Hiroshima Prefecture and Shimane Prefecture are adjacent.
but there is far away from Hiroshima to Shimane, because it goes over the mountains from Hiroshima on the Pacific ocean side to Sea of Japan side then get to Shimane prefecture.
There is not service Shinkansen at the Sea of Japan side,the traveler who visits from foreign countries in a short term might be a place where it cannot go easily.

We didn't go around the sightseeing spots because going to eat the crab was a purpose this time.
I can't tell you true appeal of Shimane prefecture this time but please enjoy the Hiroshima citizen's 1night 2days short trip to Shimane!!
at the service area, we found the performing arts peculiar to a locality.
This is ''Kagura'' which is one of the famous performing arts in Shimane.
This stage is composed by music and dance based on the myth that coils round the birth of Japan and this is the traditional performing arts with very old history.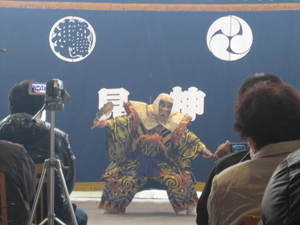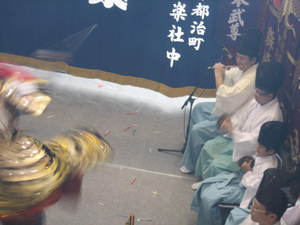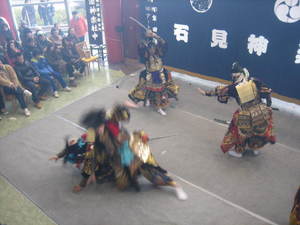 There might be a preconception of yawner a little though it thinks the traditional performing art to be the same anywhere all over the world.
However, this Kagura is very exciting music and dancing, lot of people watched it!! and their eyes were riveted to the Kagura.
We can understand it easily, because they are nonspeaking only gesture with fantastic music and costumes.
next, we went to ''World children art museum in Hamada city''
this building stands on high ground with ocean view.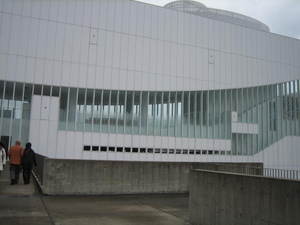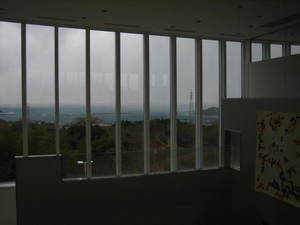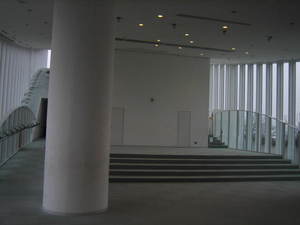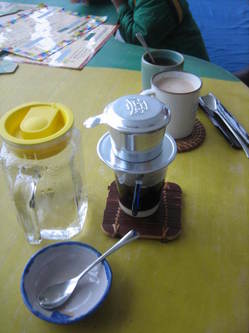 It was very wonderful though it was not possible to take a picture of the exhibition work.
There is a small cafe in this lobby, and it can enjoy oneself over tea all over the world.
We checked in the Ryokan(Japanese style hotel) the had hot spring!!!
There are a lot of seaside resorts, too and many people come from Hiroshima to swim in summer.
The enjoyment of winter is a hot spring and cooks the crab.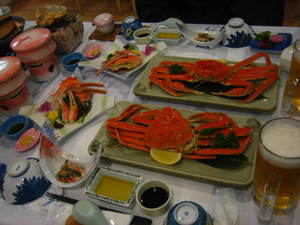 We love crab!! had lot of crabs that night!!!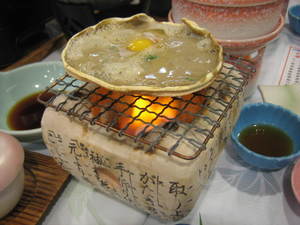 rice cooked with crab↓↓↓ put lemon it, it became the same taste as the paella

yummy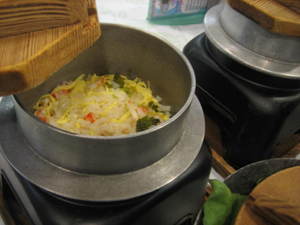 in Shimane prefecture, there is lot of places to be fun and have delicious foods!!
There is not good access to get there from anywhere and not famous place for tourist but there has still good Japan!! I think, real Japan is there.
I want to come back to Shimane then tell you more someday