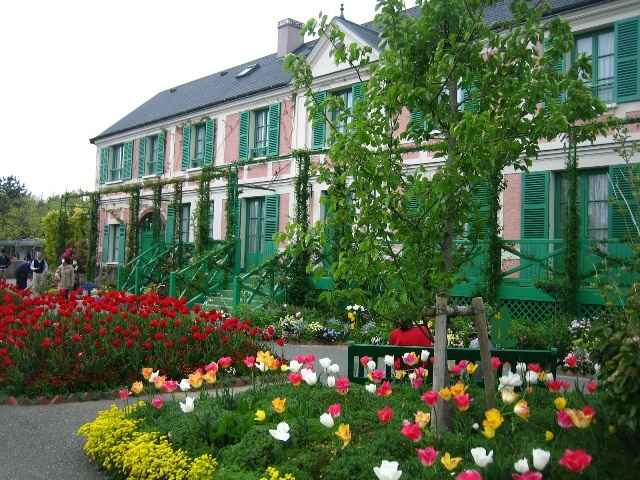 I went to my favorite place, 「Hamanako Garden Park」yesterday.
It's a big park laid out by Hamamatsu city for a flower exhibition.
Now the exhibition was over, though it is maintained enough for local citizens as a place of recreation and relaxation.
There is a 「Monet's garden」at the end of the garden.
I said "It's the best season to see tulips because of full bloom.", and took my family to there.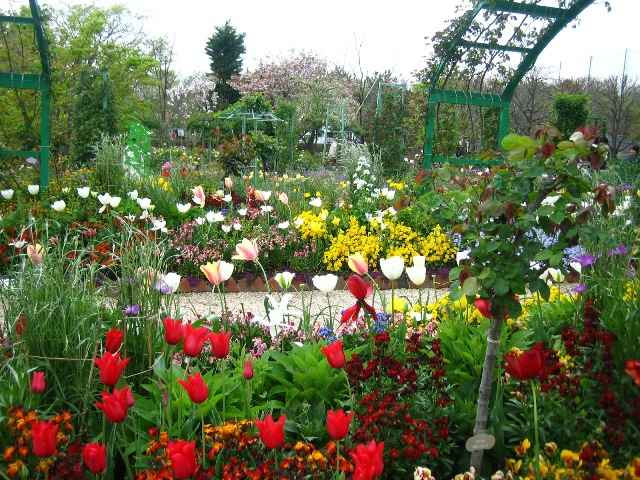 This park's 「Monet's garden」is very beautiful.
It is laid out completely like the garden laid out by Claude Monet in Giverny in France.
I went to there 10 years ago, and I remember the admission fee was high, but the garden hadn't been looked after enough.
However I was a little moved, because I realized Monet painted Water lilies at this place.
「Monet's garden」of Hamamatsu is a copy of the original one.
But I can see how much the garden designers care about the gerden.
It is an extreamely well- kept garden.
Besides, the admission fee is free, and that's why I recommend it.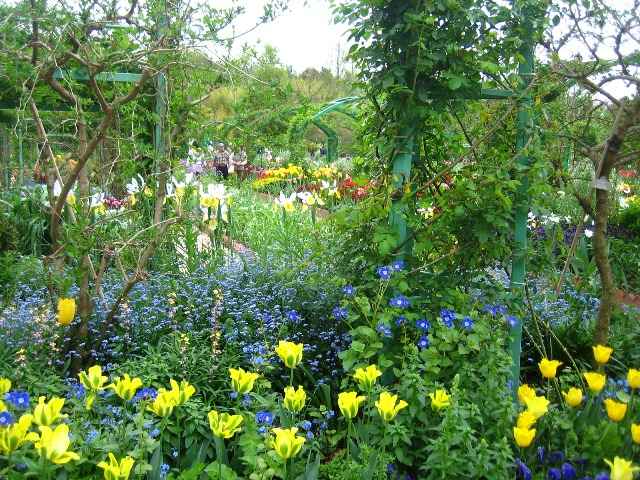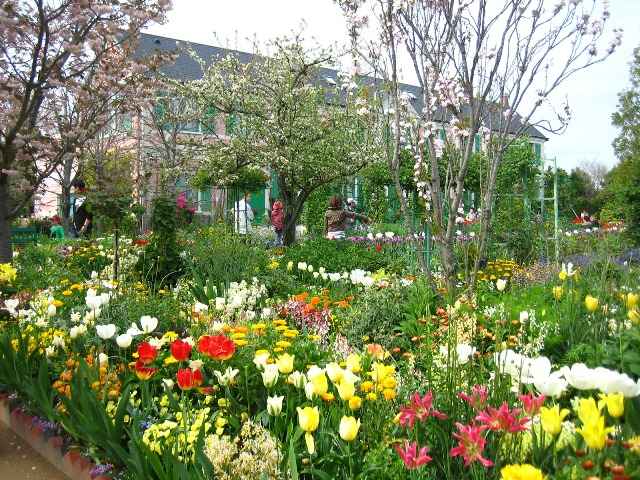 I talked to the garden designer about the plants of the garden.
He planted almost all the same plants as the original Monet's garden a few years ago when the exhibition was held.
Now, he choose plants that give the same image with his idea.
There are many rare flowers, so he orders almost the entire these flowers through the Internet.
My husband and I know most of plants, because our hobbies are gardening.
Still, we are impressed with the garden every time we visit.
In case of a tulip, only some quite unusual kinds ones are planted.
For instance, does this red tulip look like a rose? ↓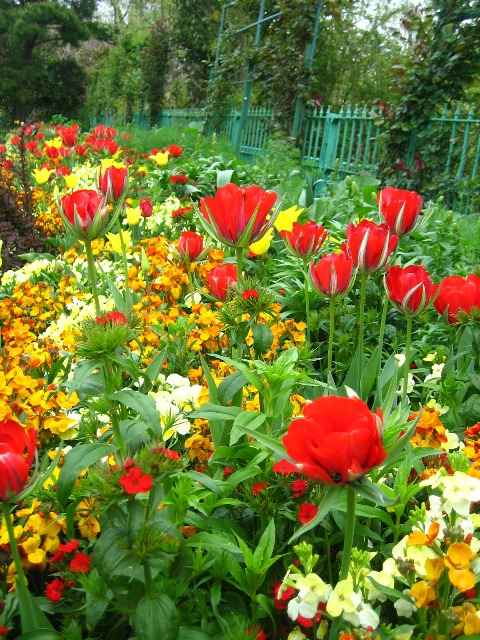 This one's each flower leaf's end is like a fringe. ↓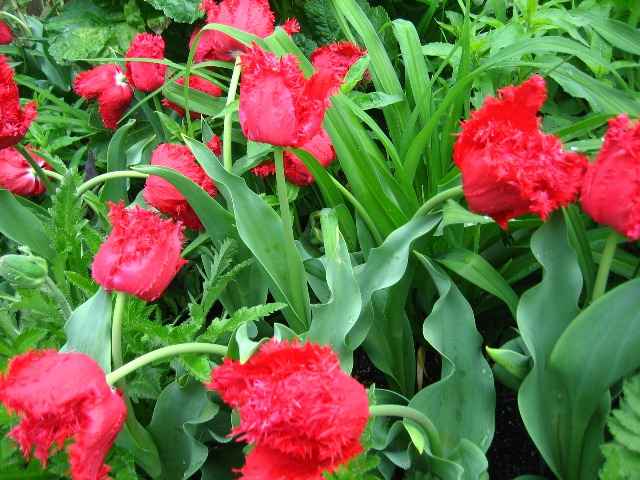 This one has many flower leaves like a peony.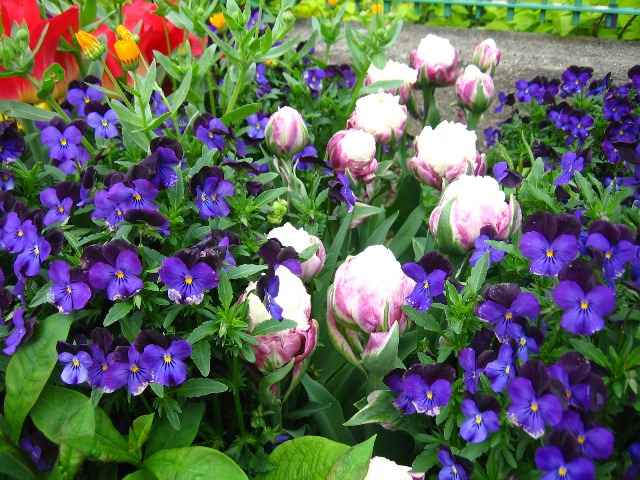 This one is really gorgeous as you can see!
These tulips are also all rare breeds.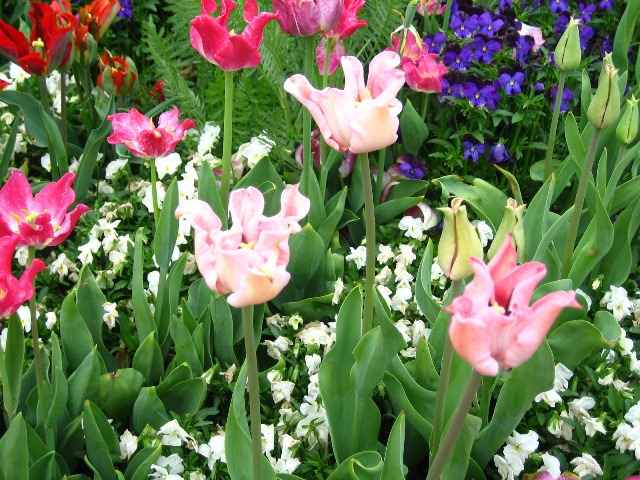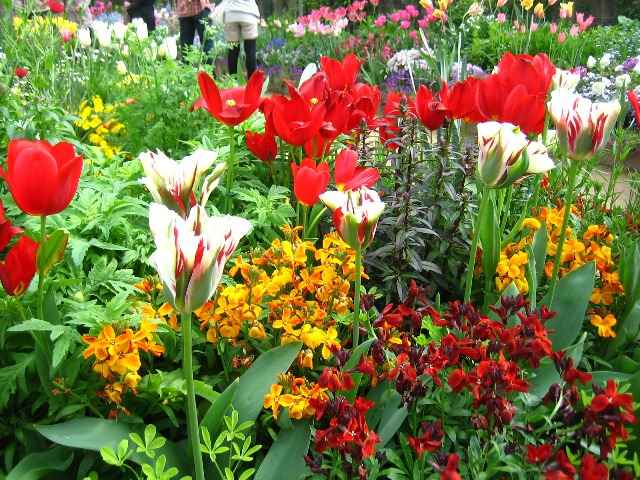 I feel embarrassed saying about its price as I talk about beautiful flowers.
But, rare breed's bulbs are expensive.
I know gardening costs an awful amount of money, because I keep my garden.
So, I'm very impressed by the fact that so many rare kinds of tulips are planted in such a huge garden.
Furthermore, the color, the height, and the blooming time of plants are all perfectly calculated!!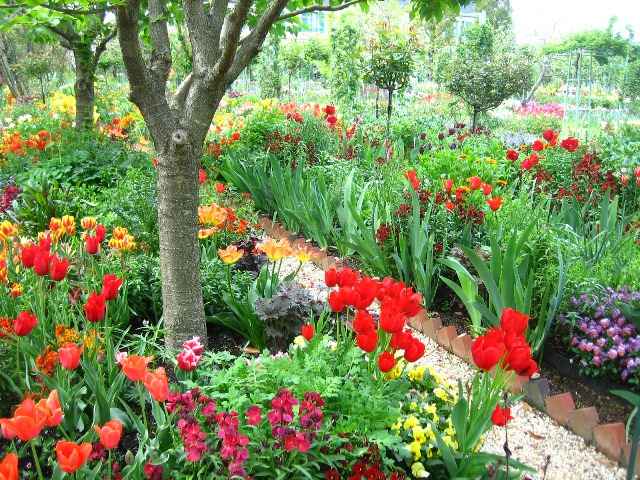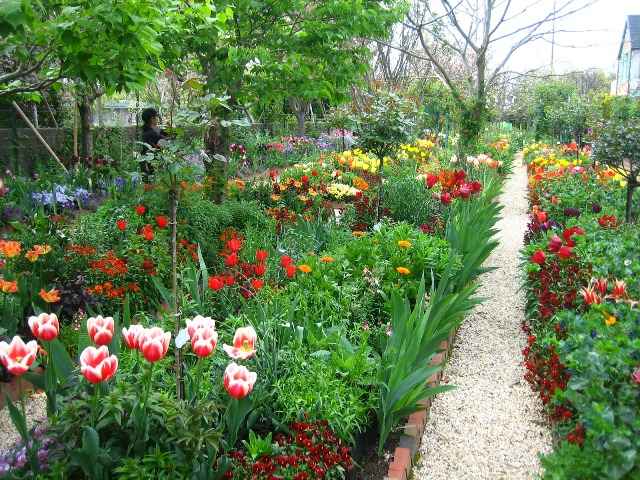 A pond that water lilies float in is some way along the garden.
This place is also quite the same as the real pond.
It is a little later that wisteria around Taiko-bridge and water lilies in the pond will bloom.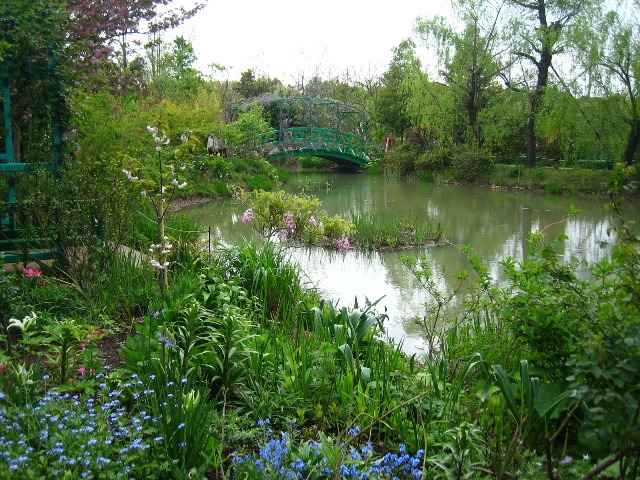 The only different thing is not to be able to enter a house of Monet.
Perhaps, it's too much work to take care of the house in addition to the garden..
I want the house to be opened as a café.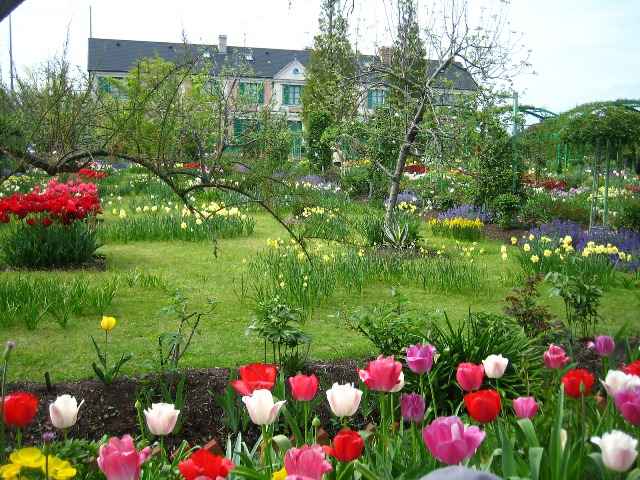 The garden will have beautiful roses in a month.
Then, I'll be back!