There has the big port for a long time in Shimizu, and it is famous as the town that a fresh fish can eat.
and, this town is known as Shimizu S-PULES a professional soccer league in Japan its J-league.
In addition, there is a stage of the story of cartoon "Chibimaruko" that was born 30 years ago.
The first photograph is near such Shimizu's port 「S-PULSE DREAM PLAZA」
It is the big shopping mall,there is a goods shop of Shimizu S-PLUSE and Chibimaruko's museum.
We went in ''Sushi Yokocho'' in which a lot of sushi shops place eaves in a line.
It becomes like the stage set where a part of the mall reproduced an old town of Shimizu, and there are ten sushi restaurants.
We can enjoy choosing which restaurant to go in and feeling time escape to old town.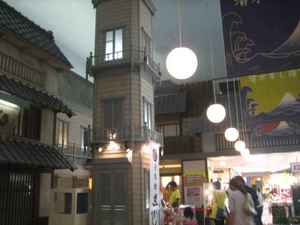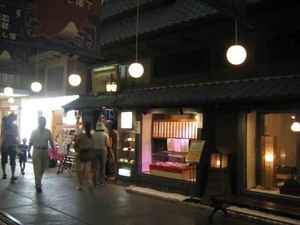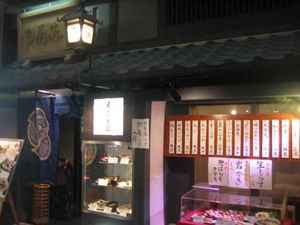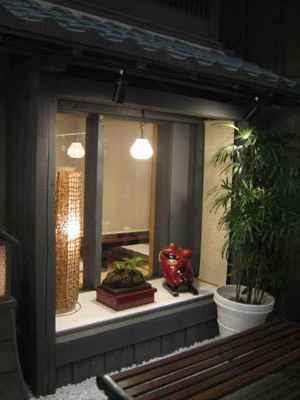 There is some nice Sushi restaurants but we have children so we chose the ''Kaiten Sushi''(conveyor-belt sushi).↓↓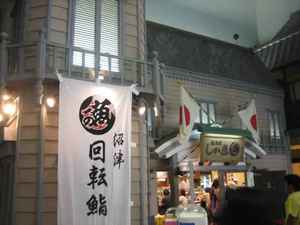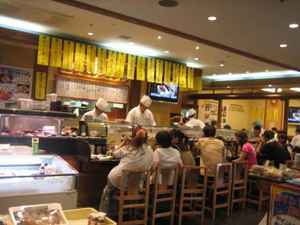 I introduced about ''Kaiten Sushi'' before. check it old my blog if you don't remember.
As for the Kaiten sushi of Japan, even a delicious restaurants that sells a fresh of fishes and local where a handy price of 100 yen a plate is offered is various.
usually, you pick up a plate that passes in the presence,but you can order to chef the menu whenever you want at the Kaiten Sushi.
We don't want to go to high quality Sushi restaurant with children,but sometimes not to worry about the purse and to eat delicious Sushi with family, so Kaiten sushi that sells a delicious fish in local such is nice to us.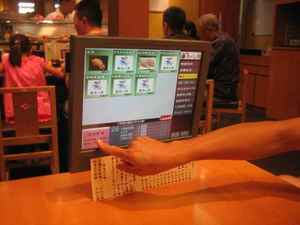 WOW we didn't know it use PC touch panel when we order the Sushi. Sushi restaurants are high technology recently..
but we are not agree with this PC touch panel order system because seems not delicious.
How about you? is that good? or not?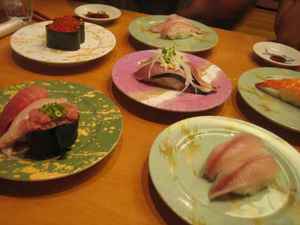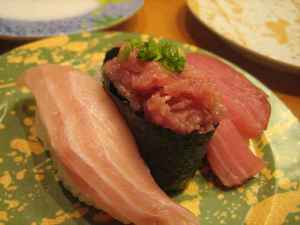 However, sushis were delicious.
Especially, it is one plate of the picture above that I loved. "Maguro " so delicious.
I had such a wonderful weekend!!!