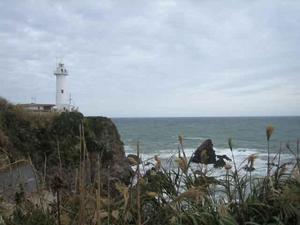 I went to Daio-cho in Mie prefecture. This is a small port city located on 200km southwest from Hamamatsu along the coast.
I visited Daio-cho on the way to back from my friend's house who live in Mie prefecture.
I could see beautiful scenery, also I felt nostalgic in this old city.
Everywhere could be art. I was impressed with the place very much.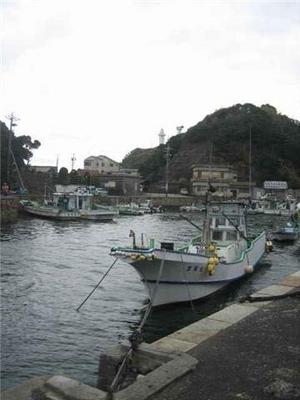 ←
There is a old lighthouse in Daio-cho.
I took this picture fr om the port.
When you watched it carefully, there is a lighthouse behind the hill.
I went round the mountain, and saw a lighthouse then, came back.
It took about 30minutes walk.
I'll show you this short journey.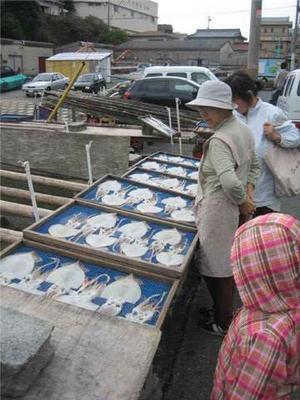 Daio-cho is famous as a old lighthouse and dried fishes made by fresh fish.
They dry lots of fishes on the small port.
←This is dried squid.
We called "Surume" in Japanese.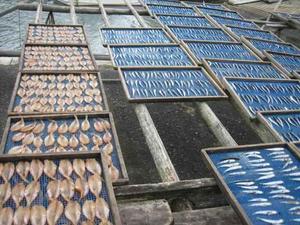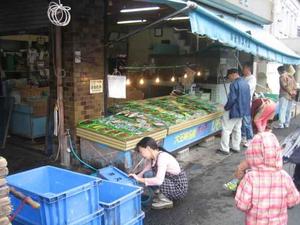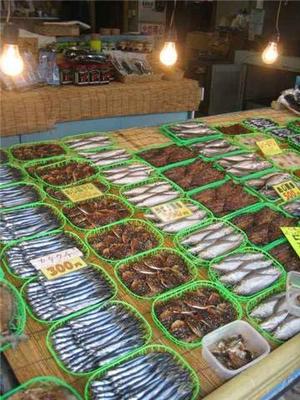 They sell dried fish at thethere is a blue fishes.
Opposite side of the street.
Left side of the picture, This is a dried sardine.
1 dish is 300 yen.
It's so cheap!!
I started to climb the hill toward to the lighthouse.
There are many giftshop on the way to the lighthouse.
I guess more tourist were came here in summer. But, maybe not....?
Every shop's interior is old style. It was like the time was stopped at 1970's.
I felt so much nostalgic.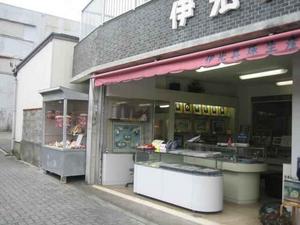 There is a Toba(port city) near by Daio-cho.
That is a place which Mikimoto Koukichi was success as a pioneer of a cultured pearl in the world.
(Don't you know the pearl of Mikimoto?)
From long time ago, this place was famous for a natural pearl.
There were a lots of shops for sell their pearls.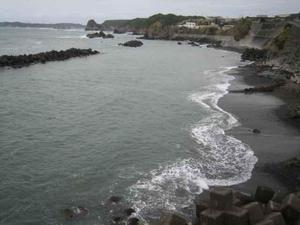 I could see a sea under the precipice on the way to the hill.
Strong wind! I was impressed with fisherman because of they have to work such a hard place
like here!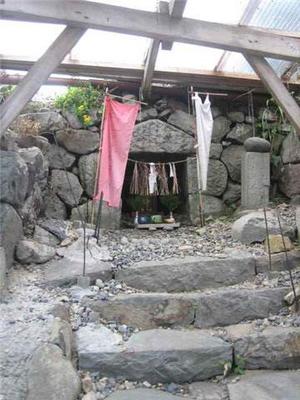 When I was thinking that kind of things with walking, I found a small shrine.
I think people prayed for safe in the sea at here.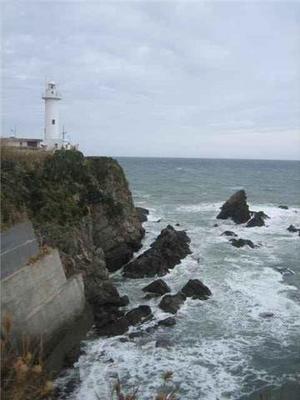 The lighthouse come close to see.
We can go to under the lighthouse, also can go inside.
However, this place (you can see the lighthouse and sea from long distance.) is very popular rather than see closer.
Many people draw a picture at this point.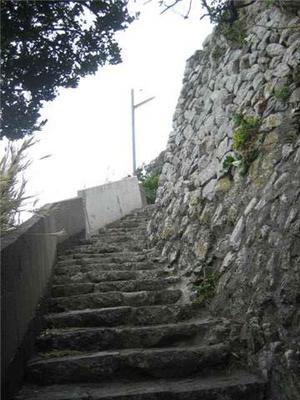 Well, I went down hill from here.
Strong wind again, I went back to the port with watching the sea is rough under the precipice.
I was scared!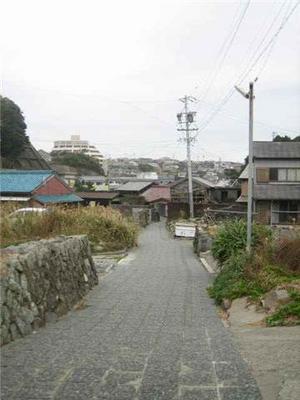 I came back to the village right down to the base.
This is the time is like ....1950's.
I could see this village has never changed from long time ago.
There are many vacant houses.
Well, I heard that young people left Daio-cho, and then now, there is a only old people lives.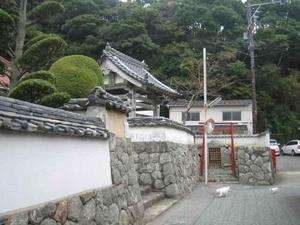 There is a temple on the way to back from the hill.
I heard that the people kept this temple very carefully for pray safety fishing at the sea from
long time ago.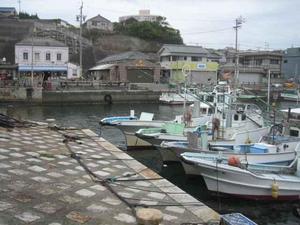 I came back to the port.
How was walking at nostalgic port city?
I just find out that Daio-cho is very famous as a place for making Japanese film.
How surprise it is!
Many films were taken at Daio-cho. For example, 『Yorokobimokanashimimo Ikutoshitsuki』(1957) directed by Keisuke Kinoshita,『Ukigusa』(1959) directed by Yasujiro Ozu and so on.
Now I see the reason of why this city remind me of the nostalgic taste.
You can enjoy two different kind of languages of Mico!
Please enjoy the new open's blog of Mico!