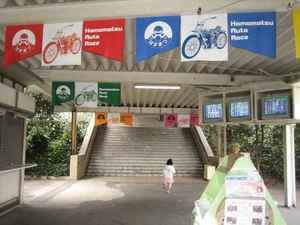 We went to a place of motorcycle speedway(Auto race).

I knew it after moved to Hamamatsu-city.
It is that bet money on a motorcycle race.

There is six motorcycle race places in Japan. one of them is in Hamamatsu-city, so resident of Hamamatsu knows about motorcycle race.
but people has likes and dislikes because it is a gambling.
My husband and I am not interested in gambling, but my husband really loves motorcycle that's why we came to this motorcycle speedway this time.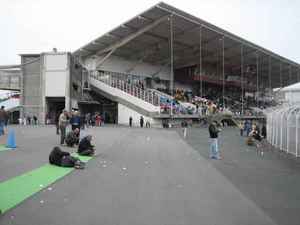 BUT I can't get used to the atmosphere at this place

......people come to here for gambling it is different to watch the motor sports its F1 and GP.
My husband said '' it is same to a racetrack ''
ummmm, uncomfortable for me

......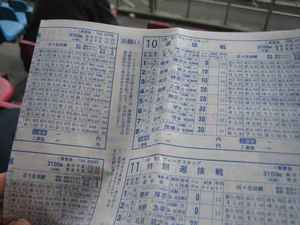 We pay an admission fee of 100 yen(US$1.25) at this Hamamatsu motorcycle speedway and get a paper which is a list of racer then choose and think how much money put it.
The motorcycle race dashes all with the same motorcycle and each racer adjusts the condition of the engine by themselves.
Their victory or defeat is in their hand.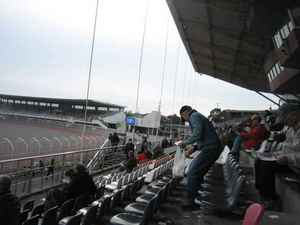 It is not equipped with a needless stuff so that the motorcycle may run at all. No brake!!
The engine braking works strongly instead.
It turns round and round for a while round the course because it is not possible to stop with the brake after it finish a goal.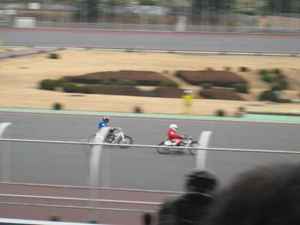 The track of the round about 500 meters is done six times and competes.
Therefore, the racer always inclines the body and the motorcycle to the best of their ability and is running.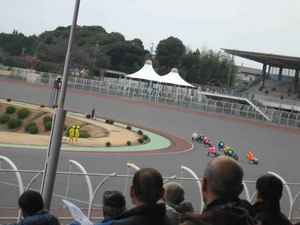 I prefer the ''motoGP'' than this race on gambling.
My husband said that it was interesting as such, because could find out the sound was different because of the adjustment of the motorcycle.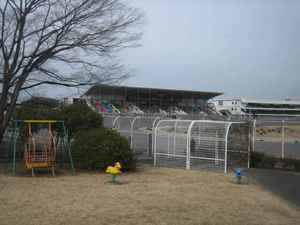 By the way, the motorcycle speedway is assumed to be a public management game.
Hamamatsu City has managed this one, so there is a play equipment for children.....Even the public space is not good to children at there I think...