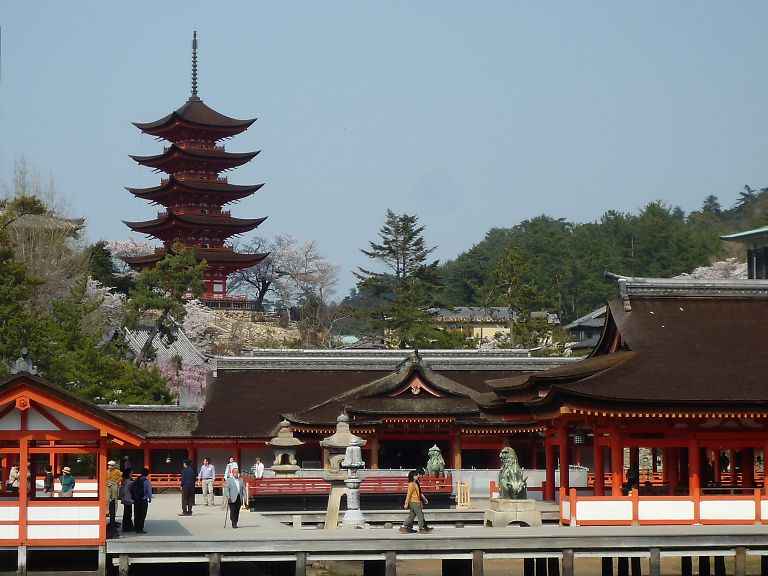 I returned to my native place, Hiroshima, for a short time.
Japanese love cherry blossoms, and they enjoy cherry blossoms viewing in the season.
If I go somewhere to do it ..., I must choose Miyajima.
Miyajima is one of the Three Great Sights of Japan, and also a World Heritage.
Especially, it is great when cherry blossoms bloom in spring, and the leaves turn red or yellow in autumn.
By the way, Miyajima also attracts people's attention now for another reason.
Japanese long-running TV drama, 「Tairano Kiyomori」is being broadcast now, and Miyajima is one of a place in connection with it.
(This is the photo of a poster of the drama)

Tairano Kiyomori is the person who entirely remodeled Itsukushima Shrine that had been built, at the end of Heian era.
He had big power, so he built the Shrine and the huge Torii in the sea.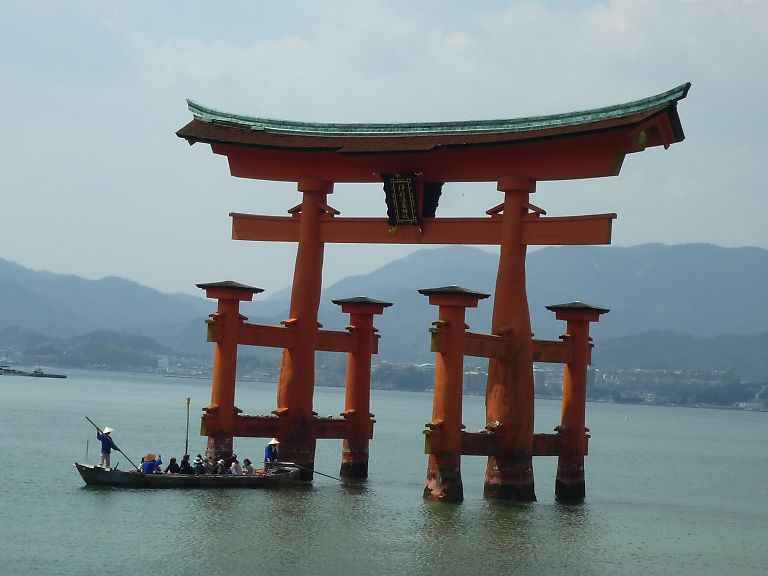 A ferry boat is passing though between the torii.
It is only available at the high tide.
Look at these pictures of Miyajima.
They're presents for everyone watching my blog.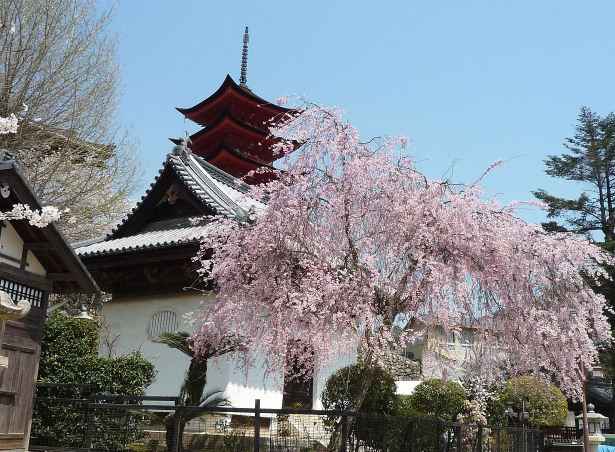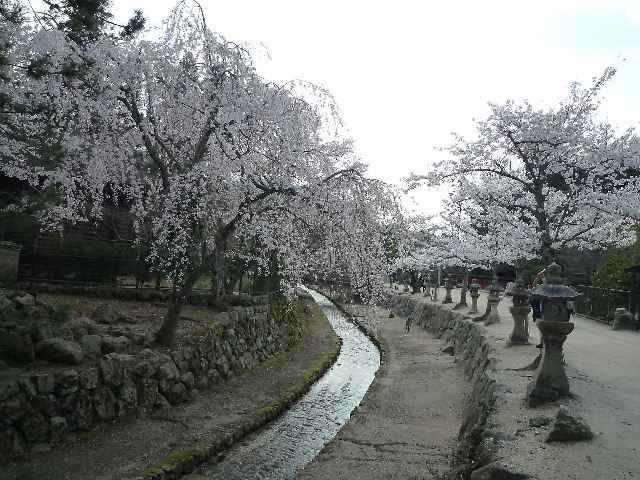 Now, I start telling today's main topic.
Hamamatsu where I live is famous for 「eel dishes」with eel that are caught in Hamana Lake.
Miyajima is famous for 「conger dishes」with conger that are caught in the Inland Sea.
I think Japanese who compared both by eating may be few, though I like both.
Let me introduce a very famous eel restaurant,「Ueno」.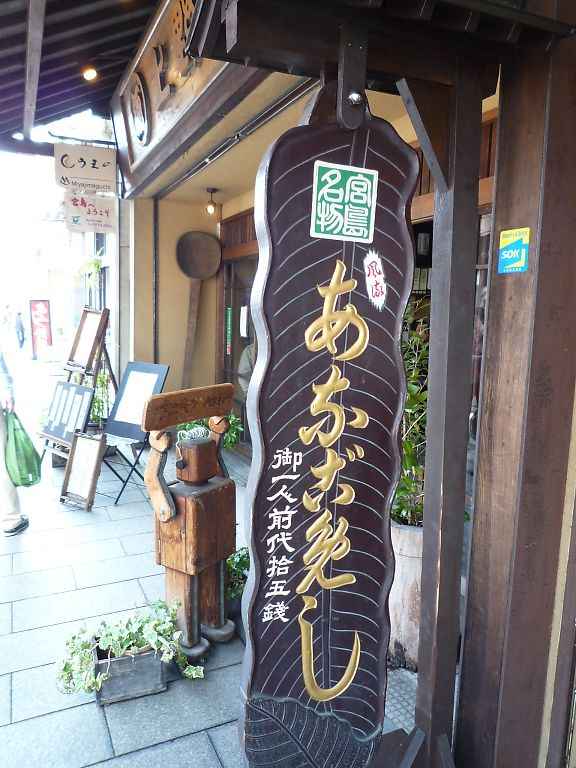 「Ueno」sold 「conger lunch box」at Miyajima station 100years ago.
Now, they still sll lunch box and we can also eat in the restaurant.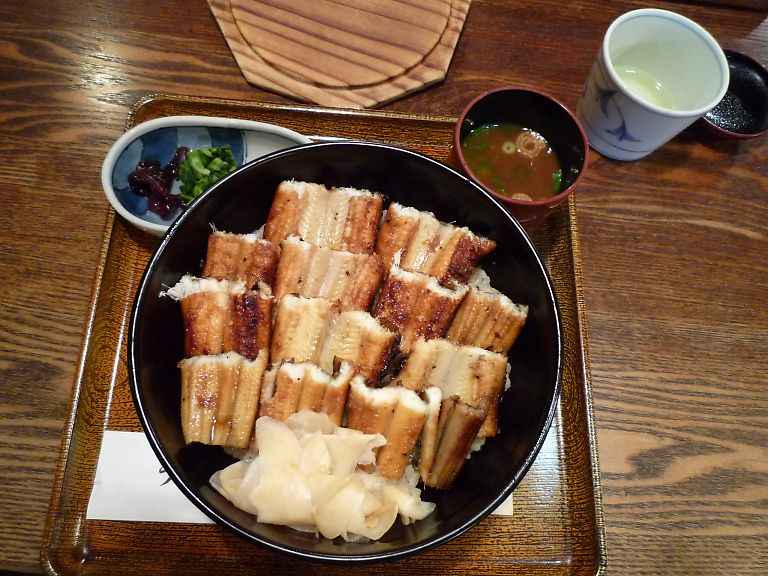 Do you know the difference between 「a conger」 and「an eel」?
Conger lives in shallow sea, and eel basically lives in the river.
Both are good to eat, and it is said that eel has more fat.
This is conger → → →

「Ueno」is not only good restaurant that serves delicious dishes, but also the interior decoration is retro and nice.
It is always crowded with tourists and locals , though the restaurant has a space where some antique are exhibited, so they may not get tired of looking.