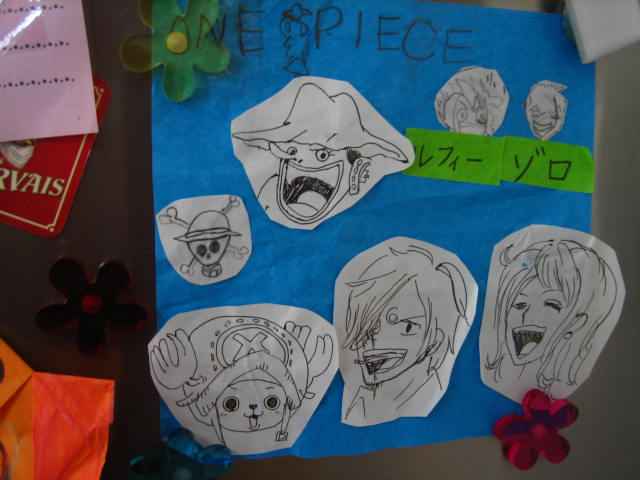 This↑
It is drawn by me, and posted on my refrigerator with magnets.
I and my son are huge fan of「ONE PIECE」that is one of Japanese comics.
He asked me to draw some characters of the animation.
「Let me see...
 I can't remember how their face are, even you say so...」
Finally, I drew them as looking at a calendar of ONE PIECE.
And it was a single chance to write, because I wrote with a ball point pen.
There is something wrong with my drawing as compared with the original designs, but I don't care about it.
When I drew those faces, a question came to me.
Japanese comics are popular all over the world,
and a lot of people read the comics and TV animation.
But, do you draw such kind of characters?
For instance, do children in other countries draw characters of ONE PIECE by themselves?
I was born in 1970's,
And I grew up with watching TV animation; 「HEIDI a girl of the Alps」, and「Doraemon」.
When I was an elementary school student, I watched 「Those Obnoxious Aliens」「Candy Candy」, and read comics.
At the same time, I also drew comics.
That is an ordinary thing for girls, and my friends and my sister also drew pictures like comics, or comics with a plot like me.
(Of course, I remember that there was a boy who could draw comics well, not only girls)
So, I sometimes draw comics like this ↓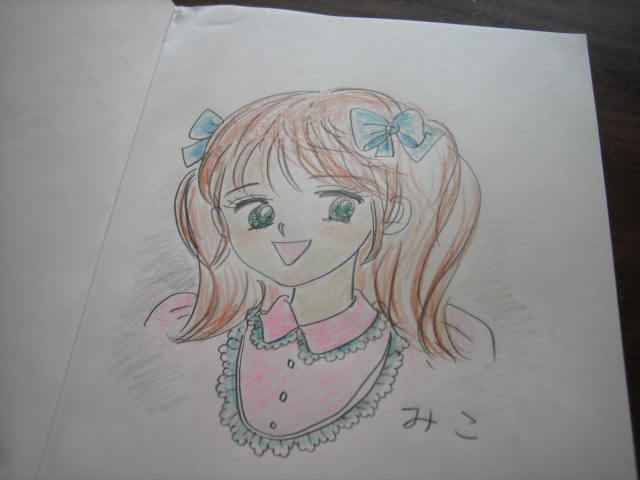 But my 7-year -old daughter said,"Mmm... your pictures are a little strange"
Perhaps, my touch is different from present's. Oh,no.
Then, we asked a girl who lives in the neighborhood and can draw well to draw a picture of modern touch.
This is a popular character even overseas, Hatsune Miku↓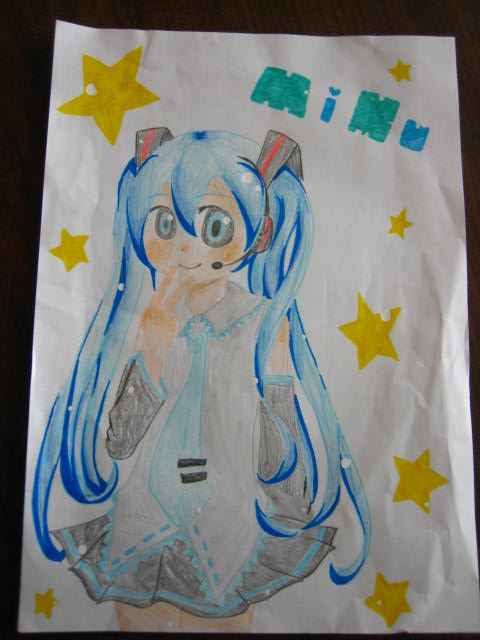 Definitely, it is different from my age.
My daughter keeps the picture carefully.
She wants to be good at drawing like me.
So, her favorite book now is this↓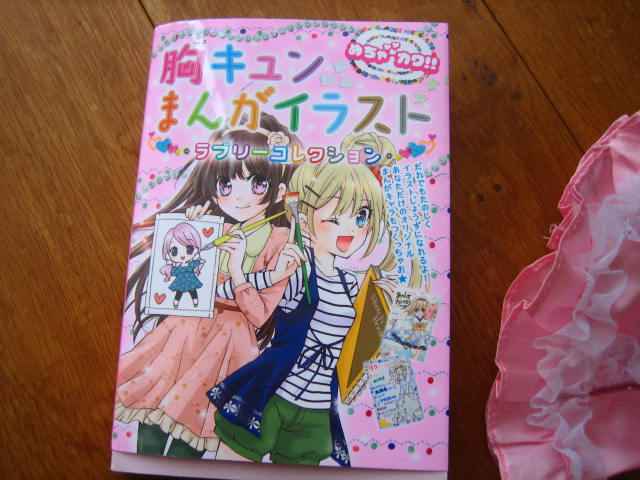 Its title is「Munekyun Manga Irasuto」.
It is an instruction book of drawing pictures of girls' faces well.
There are some instructions of keeping face balance between left and right, various expressions of eyes and fingers, fashion's point, and position etc...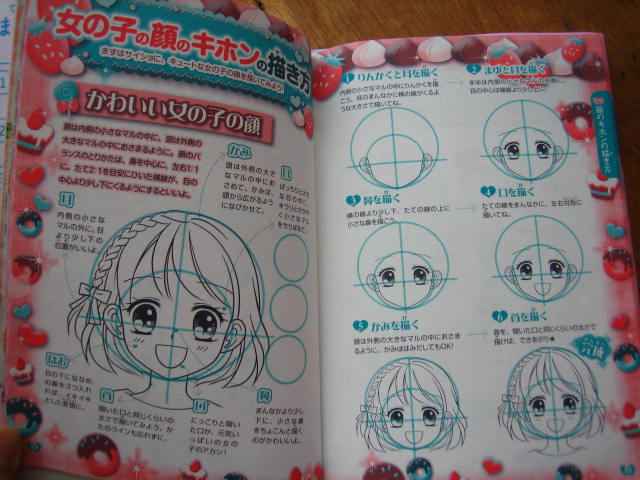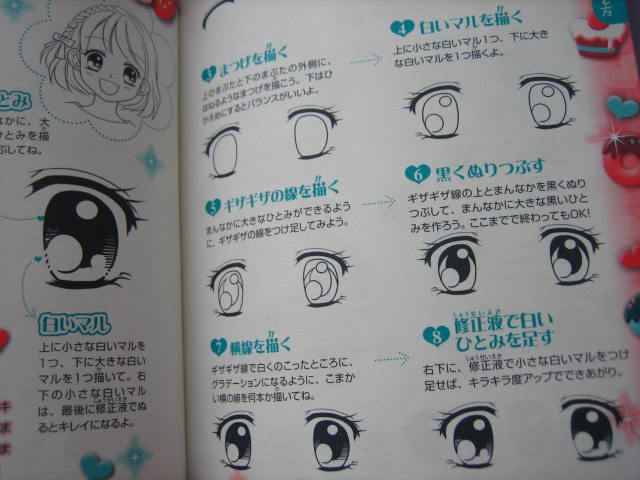 There is a similar book in my childhood.
Therefore Japanese may be good painters.
And, it may make comic artists.
However, public impression about comics in these days is much different from in my childhood.
When I was a child, comics were not culture, and just kids' amusement.
If adults read comics, people looked at them dubiously.
If a kid was heavily into comics and animations, he was called 「Otaku」,and made a dull and withdrawn impression.
But now, there is the trend of the times that comics are part of culture, because comics are popular all over the world.
These days, even if an adult says "I love comics", people don't think the person is strange.
The passage of time is wonderful.
There is an official 「Comics club」 in the school, and some children spend after school hours there to read and draw comics.
My niece belongs to the club, too.
She who loves books reads a book mingled comic and historical novel.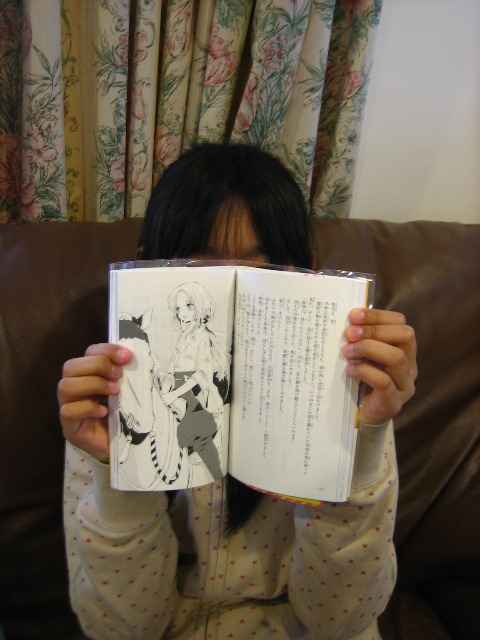 The comics' culture, which is created in Japan.
It may evolve more and more from now on!
Japanese Goods eBay Auction