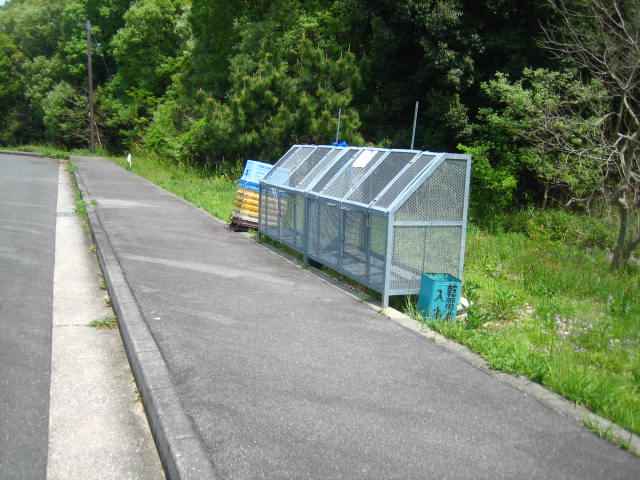 This is the first picture↑ Do you know what it is?
The answer is the garbage disposal area.
The garbage that is always produced by a human being who lives.
I think there are various methods of taking out garbage in each area and country.
The residents usually do it as a part of life.
We cannot know how to take out garbage in a country where we just go on a trip, don't we?
I don't know how people in other countries, either.
Then, I will introduce common way of taking out garbage in Japan.
I will write about Hamamatsu city where Miko lives as an example.
But the condition and way of it is almost the same in other places in Japan.
I usually take out ....
1.「combustible garbage」on Tuesday and Friday.
2.「garbage that a part is recyclable , but the rest are combustible like a plastic」on Thursday
3.「empty bottles, cans, and plastic bottles for recycling」every other Monday
4.「incombustibles」every other Wednesday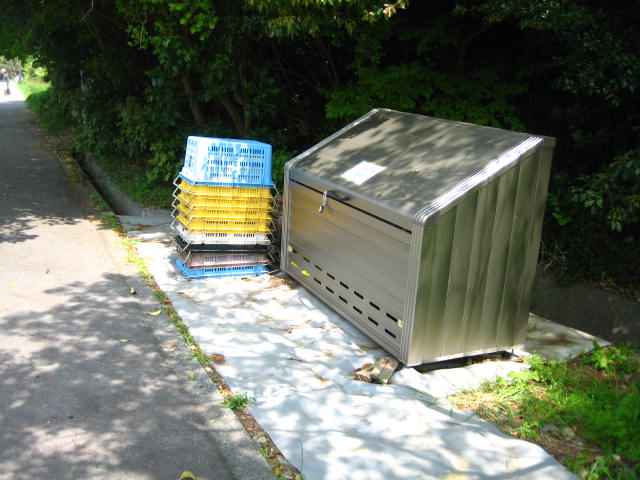 The garbage box used at each local area is different.
The residents of 30 houses nearby pay together for a garbage box.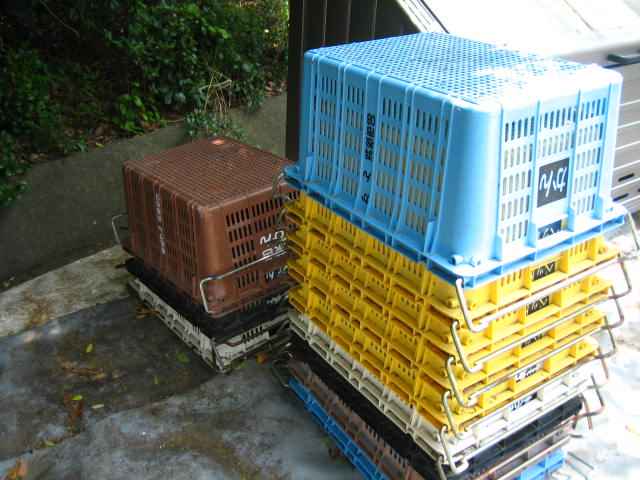 These boxes piled up upside down are used to separate into recyclable garbage as I state above as 3.
After collecting them, garbage men put the boxes upside down.
And, we basically take out garbage in the morning in Japan.
I have to do it by 8:30 every week day with my group's rule.
Taking out before sunrise or the previous day is prohibited.
We're on duty that we clean and check our garbage site in turn.
If I find something strange left there, I have to bring it back to my home temporarily.
We do so, because the garbage site remained dirty is unsanitary, and number of illegal dumping will increase.
It is a just moral; normal social behavior, and we have to worry about the eyes of around people.
So we cannot take out garbage in unnormal way.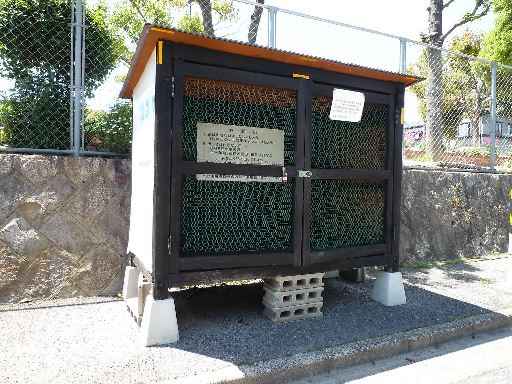 However, all garbage sites anywhere are clean because of such rules.
It is amazing that here is a garbage site, but it doesn't have any dust.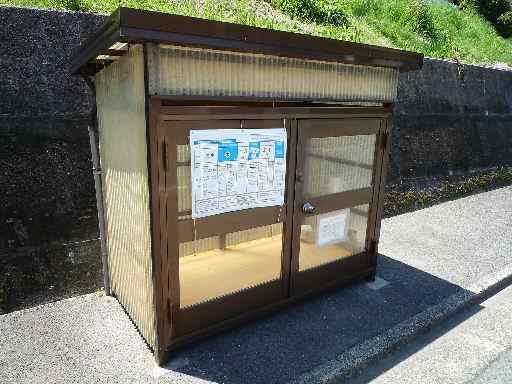 Perhaps, the truck cleans the road early in the morning in Paris.
But there is no such system in Japan.
Mostly, we clean the road in front of our house on our own.
In case of an apartment, a manager of the apartment cleans the road.
So, wasting a trash on the road is a thoughtless action, though some people do.
Children are taught that,「Don't waste a trash on the road」at the school or by their family.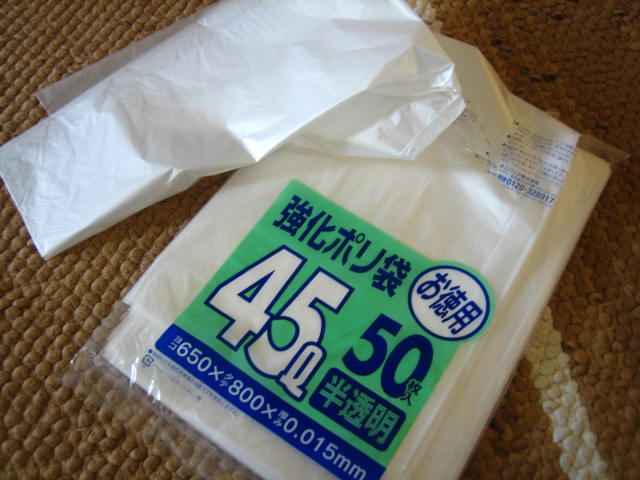 The story strays from the topic...
We can only use half-transparent garbage bag in Hamamatsu city.
The vinyl bag like the photo is sold at a supermarket.
Of course, it's not harmful to our health.
There are some boxes for recyclables; carbonate boxes, papers, and milk cartons, for instance, at the storefront of the supermarket.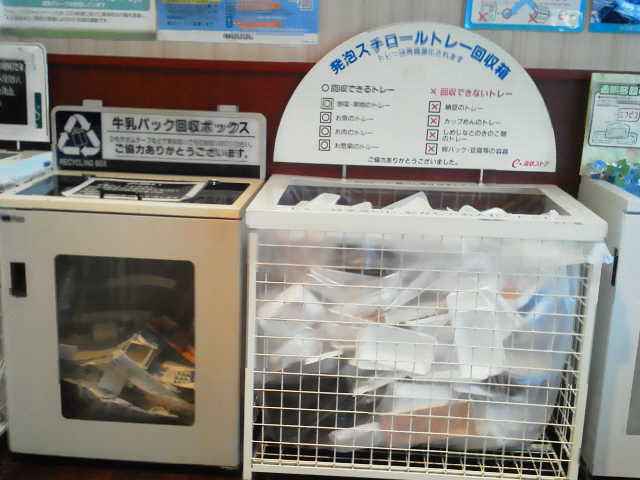 The quantity of garbage has gradually reduced in Hamamatsu city, because the recycling movement is fully known to people.
Still, I think there is a lot of garbage in Japan.
How do you take out garbage in your countries?