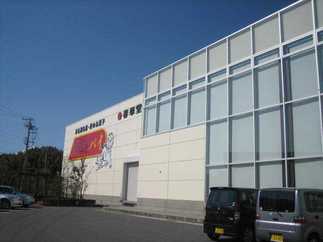 I introduced an eel as a food, didn't you?
I said speaking of Hamamatsu was an eel.
Furthermore there is a snack(OKASHI) 「UNAGI PAI(eel snack)」 in Hamamatsu, and it is also famous.

There is a custom when we travel somewhere in Japan, we buy a snack as a souvenir of a travel(TABI NO MIYAGE).
And there are snacks that image the region in various parts of Japan.
So we usually buy such snacks, and hand out those to our family and co-worker.
The eel pie is especially(TOKUNI) famous among such snacks.

What does the pie taste that the eel entered?

A factory(KOUJYOU) that makes the eel pie is constructed in Hamamatsu recently.
And the factory tour that visits the factory is popular.

The first photograph is the outside of the factory.


It is a building of huge size.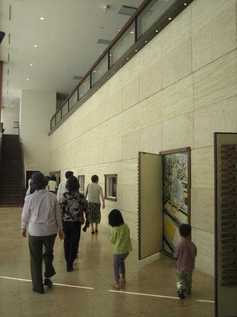 It is a factory but beautiful like a museum.
Of course, admission free of charge.

You can understand making the eel pie well, because the tour route and the process of manufacture are same.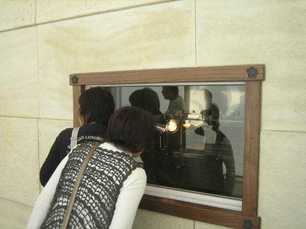 There is a huge(KYODAI NA) oven over the wall.
There are some windows that you can look in(NOZOKIMADO) on the wall

.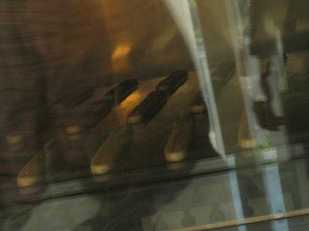 Look there!
These pies are rapidly baked on the conveyor belt.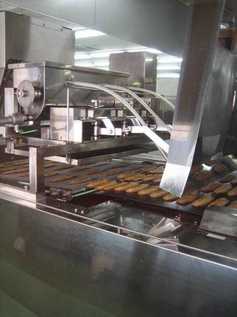 This time the work is packing a bag and a box after finish been baked.
Visitors go upstairs(NI KAI).
And they look down that.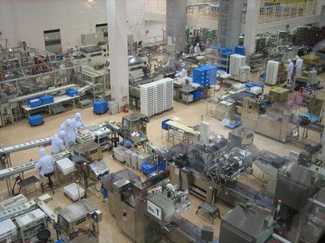 This is it!


Everyone say "Wow!". Because of its big space.
It is almost mechanized, and the person only checks the commodity.
Baked pies are packed in the bag and the box.
And the box is gift wrapped, and put it in the corrugated carboad for transportation.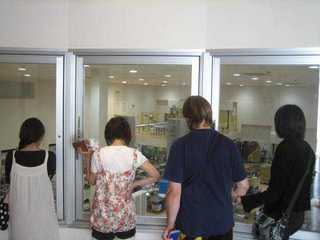 These operations are interesting to look.
Visitors are also staring it seriously(SHINKEN NI).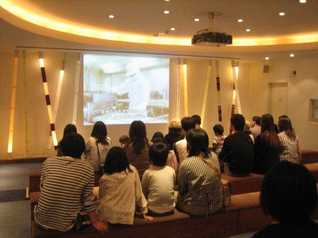 There is a theater on the second floor, and some films about the eel in Hamamatsu, and the history of the eel pie are showing simply.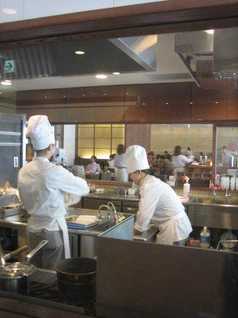 In addition, there is a cafeteria that visitors can have a cake within an eel pie.
The sweet aroma(AMAI KAORI) is filled the factory.


Then they would want to eat something.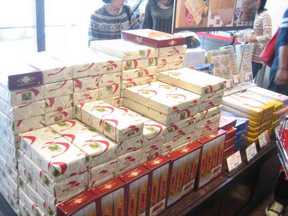 This is the eel pie just made in the factory.
Japanese buy a few boxes of those.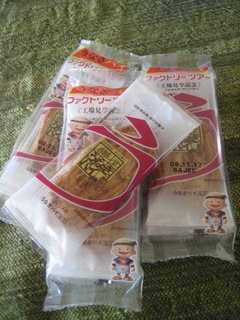 Phew.


I finally can show you an eel pie.
It doesn't taste flavor of an eel, but it includes powdered an eel.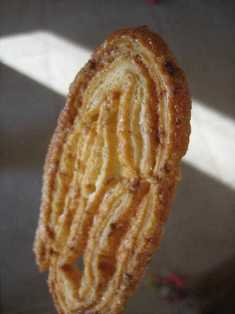 My neighbor told me when she had been to United States with the eel pie for souvenir, everyone had pleased, and she had ordered(CHU-MON SHITA) again after that.
By the way, the eel pie's shape and color is alike a real eel.
So compare with the picture of the last blog.