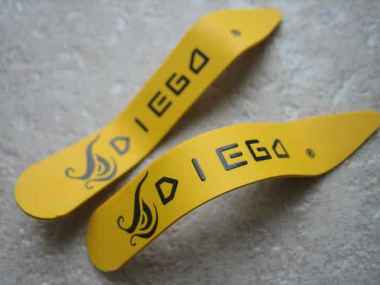 I bought interesting thing. Do you what is that?? ↑↑↑
This is collar keeper for shirt.

There is hole back of shirt's collar ant put in the plastically collar keeper to there then collar is kept to be a neatly-dressed.
However, usual plastically collar keeper makes collar too straight and that doesn't fit for collar's line also feel stiff.
That's why many men doesn't use collar keeper! I guess.
This collar keeper which I bought one can change shape freely.

It is possible to change shape many times and we can enjoy repeating the shape of various collars.

This is comfortable along the line of body and shirts either.
It is an epoch-making fashion item that can arrange the collar origin of the wearing a suit fashionable.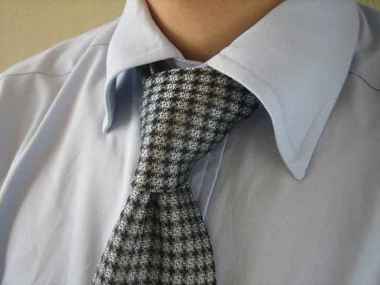 I wanted to show you more closely and clearly so I took picture of my husband before he goes to work.

The photograph above put in the color keeper and made shape.

This collar is gave the stereoscopic and it looks softly with natural.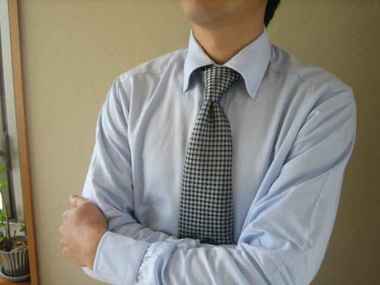 He has used them for few days then he told me,this shape has kept for all day.
He also said, this item would be a nice when would be casual & dressy style,no tie only shirt and jacket because collar has kept being sharp.
When the collar keeper pulled out, the photo below ↓↓↓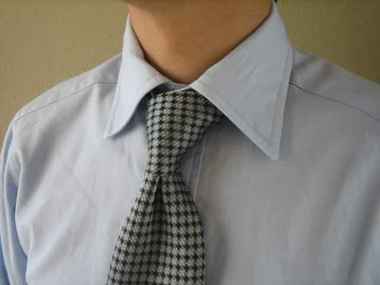 mmm, it looks something was missing. just normal......
Yes, once you start use this item you won't be able to quit.

This is really neat item and nice idea!!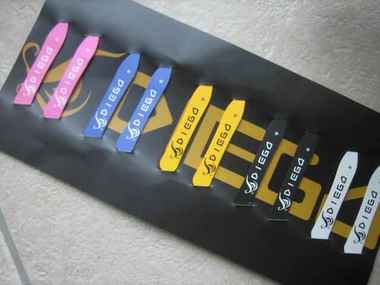 They have many color variations.
This item, a lot of regular users of the woman.

not many shirts which are with hole back of shirts for women,but I will looking for it.
by the way,
This collar keeper is developed and sold company;Apis corporation is a corporate sponsor of this blog that maintain office in Tokyo.

This company policy is to delivering the discovery and the enjoyment in life to world as a commodity and they want to open in not only Japan but also the other countries for futures.
It is curious company that does the collaboration with unknown artists and the corporate which is wonderful ''One-Making'' then they want to invents something a new, interesting hot-selling products together.

I think, this company will be the unsung hero behind this blog and keep giving us interesting things, so let's take notice of Apis corporation!!