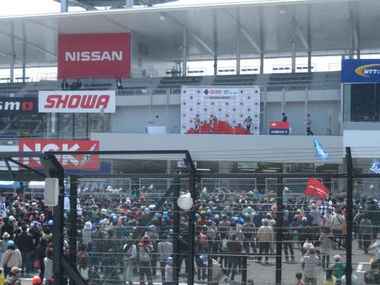 I went to the Suzuka Circuit to watch race of motorcycle and auto.
Suzuka Circuit is in Suzuka city Mie prefecture.
There is produced by Honda and there is the center of motor sports in Japan.
It takes bout 2 and half hours to get there from Hamamatsu city,Tokyo on the highway.
I really like to watch race of bike,I was influenced by my husband and we used to go to Suzuka circuit but after have children we didn't go.
now, my 3years old son likes cars,so we decided to go to Suzuka this time 7years later.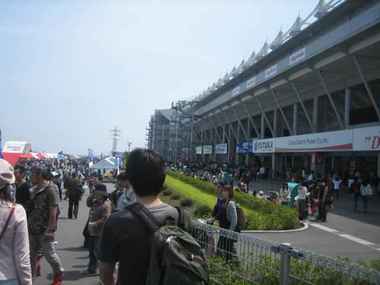 Suzuka was completely renewed.
There was simple before but now splendid and seat has increased and can watch the circuit well.
First, we had enjoy to watch motorcycle race of the team national Japan.
then next, the race of formula 1 for four wheel.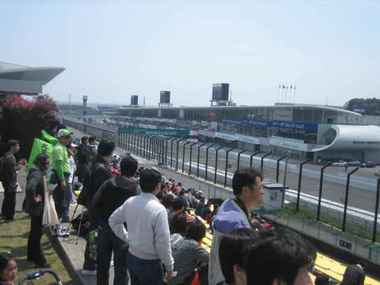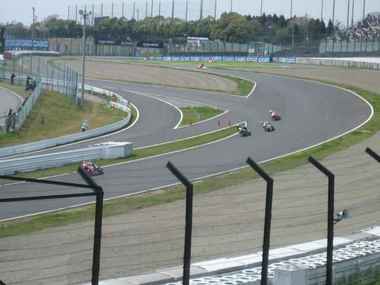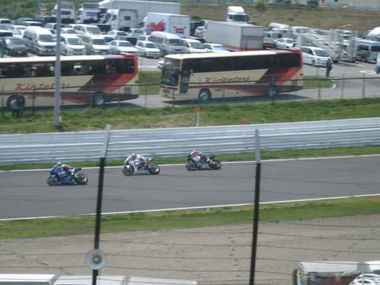 In Japan, most young people who is 10 ~ 20 age generations doesn't have interesting in motorcycle today.
My husband is now 38 years old, I guess that his generation the last that crazy about motorcycle.
20~30 years ago, there was many informations about motorcycle and motorcycle's races on TV,magazines and comics.
most boys always wanted to get motorcycle's license early and they always talked that what kind of their motorcycles, where we went by it etc.
However, The motorcycle doesn't sell in Japan at all now.
The mass media doesn't attention about race of motorcycles,I think that's why there is not many famous and faster racers also they are not on the victory stand at the motoGP race in Japan.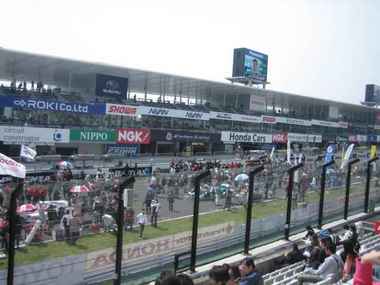 well, these photos are ace of four wheels,formula 1 in same course.
There is many paddock model (we call them ''race queen'' in Japan) and advertisement of sponsors. race of formula 1 is more showy and faster than motorcycle,so there was many many people at there.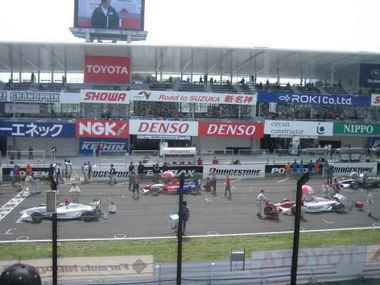 We could get down to the circuit before start the race.
That was first time for us to got in the course,we were so excited.
This course has corner ahead,racer run this course with 300km/h!! they are not normal!!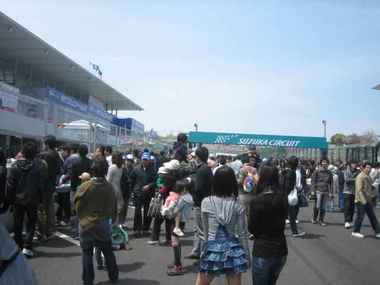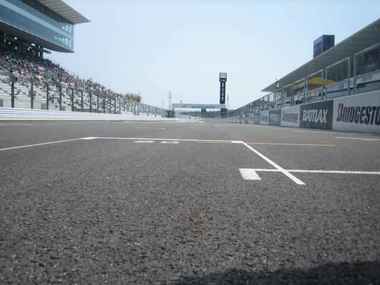 by the way, did you know that ? there is established an amusement park attached to the Suzuka circuit.
My husband and son was watching the race all the time but my daughter was bored,so she and I went to the amusement park and we rode the big wheel(Ferris wheel) and we could enjoy view of the amusement, circuit and Ise bay. that was soo nice of view and made us feel good.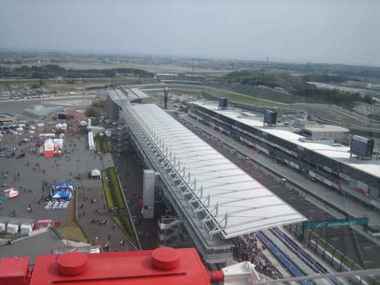 I want you know one more think about Suzuka circuit.
Japanese racer, his name is Daijiro Kato. he was an extremely talented racer but he died of accident in the race in 2003.
He was my favorite racer,so I was really sad and shocked to his death.
His way of race and his personality was wonderful, he was sooo cool racer.
After his death, the motoGP which is the pinnacle motorcycle race was not held at the Suzuka circuit.
now, Suzuka circuit looks lifeless,someday,I hope that there will been full of people by many fans like old time.