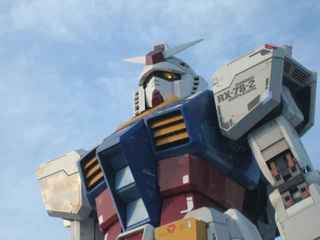 I went to the festival ''Shizuoka's hobby'' that is held in East side of Shizuoka.
(It will be held from 24th July through 27th March 2011)
The model of 1/1 size Gundam has been exhibited there, and it gets into the news on a Japanese inside now.
The animated cartoon of Gundam was on the television in Japan. It is the previous state that became a big hit chiefly among boys by about 30 or 25 years ago.
My brother was watching Gundam on the TV every day and made plastic model of Gundam.
However I was not interesting in Gundam when I was kid and afterwards my life from that time.
This year summer holiday.
When I went to hair salon in Hiroshima where is my hometown,the manager who is same generation of mine, he was asking me '' why don't you go to see Gundam because you live in Shizuoka?'' and he told me how Gundam is such a good animation one.
moreover,
The animated cartoon of Gundam is broadcast again on the television in midnight, and recently, my husband (He is Gundam generation) records it every time, and he watch alone while drinking Sake after dinner.
and 3 years old son is watching it together now and he is a big fan to Gundam too.
30years later, now my surroundings have been dyed to the Gundam color little by little.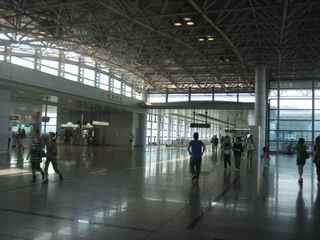 Then we decided to go to see Gundam. it took about 1hour and half from Hamamatsu city to there by car.
We got there by car but this festival is holding at close to Higashi-Shizuoka station of Shinkansen,so if you go to there you can get a Shinkansen or train it is more convenient for you.
or you can see Gundam from Shinkansen when you on the it.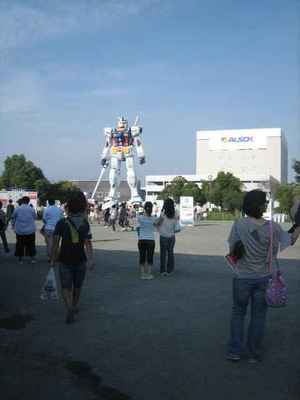 There is,now we can see Gundam!
It is a big model of 18 meters in height.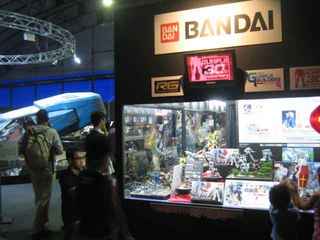 There is a specially-installed hall in this plaza, too and 500 historical works or more of the plastic model of Japan are open to the public to the museum that pays the admission fee of 600 yen and enters.
Actually, plastic model manufacturers TAMIYA such as toy manufacturer BANDAI, cars, and tanks that manufacture the plastic model of Gundam are companies in Shizuoka.
These events have been held by all over the world now in the home of the plastic model of Japan with the fan this time.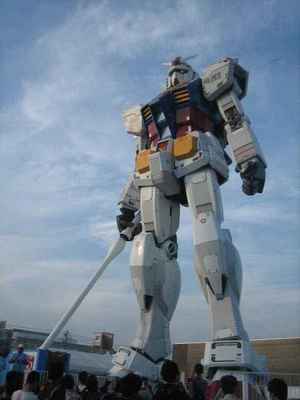 18 meters in height, it is powerful view!!
And, it is made surprisingly considerably elaborately.
I feel that it seems to be going to move at any moment.
It is natural as if man was standing.
Eyes shine every 30 minutes, the neck moves, and smoke rises.
The inserted song of the animated cartoon of Gundam flows, and I have already had gooseflesh, and tears have fallen.
Even I was terribly impressed though I feel strange by myself.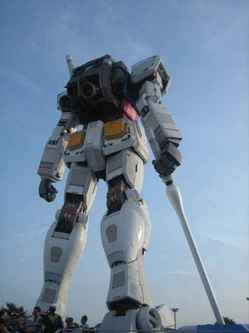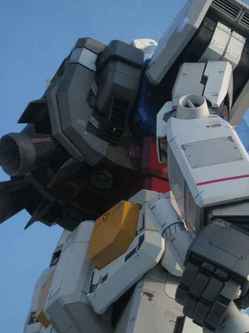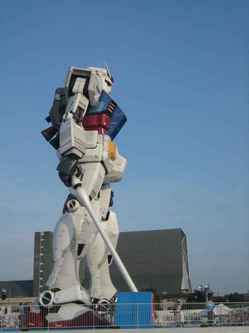 now, I became fan of Gundam.
I am impressed of Amuro who freely moves such big Gundam.
I know Amuro and Gundam is unexist....but I feel it.
Japanese animation makes the border between reality and fantasy no longer I guess,
If it so, that is amazing work!