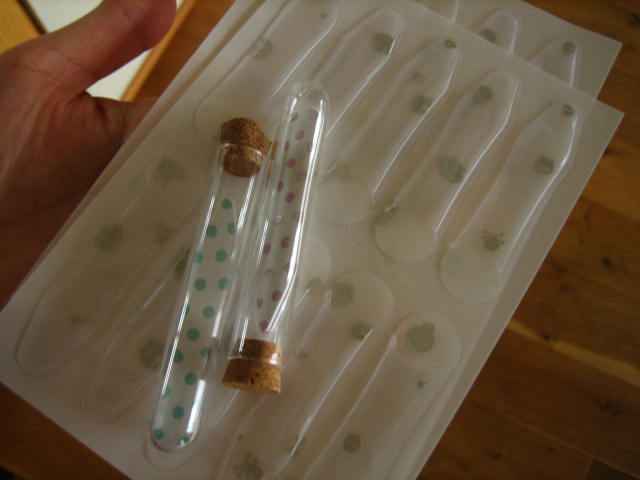 An interesting thing was delivered to Miko's house.
What do you think about the thing that like a sheet on my hand?
I previously told about "Collar stiffener" , which Apis corporation ,the sponsor of this blog ,sells as a best-seller.
The item forms collar's shape by being put into collar's pockets.
I explained about it in my previous episode, so check it out, please.→
Collar stiffener needs a certain pocket to be inserted, otherwise it isn't useful.
But it's such a convenient item, that there are many demands of customers who want to use it with their shirts that have no pocket, I heard.
So, Apis corporation developed a new product named 「col-poshe」.
It's a glueable pocket for Collar stiffener!!!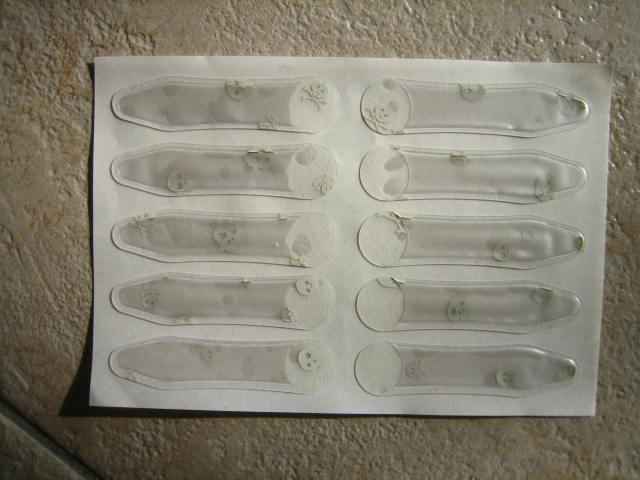 Put it on back of a collar after taking it from the sheet.
The adhesive tape which sticks to fabrick was developed by Apis Corporation,
because normal one comes off right away.
I tried it on my shirt.
My shirt is made of thin fabric, so I could never form the collar as I wanted.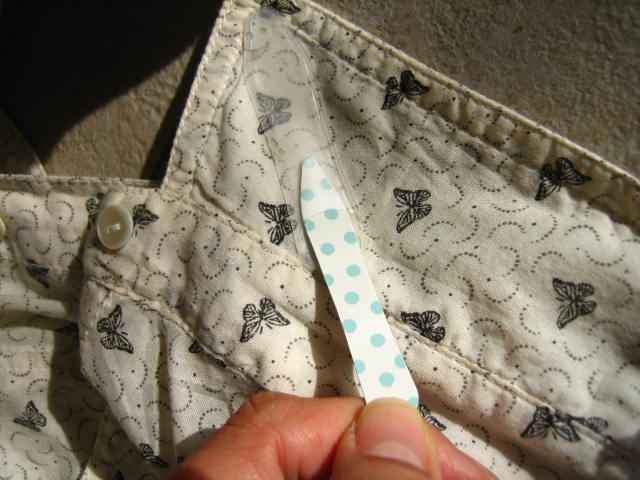 Insert a Collar stiffener after attaching Colposhe on a collar.
I am wondering why it doesn't come off.
The adhesive strength is strong, so it has no concern about coming off.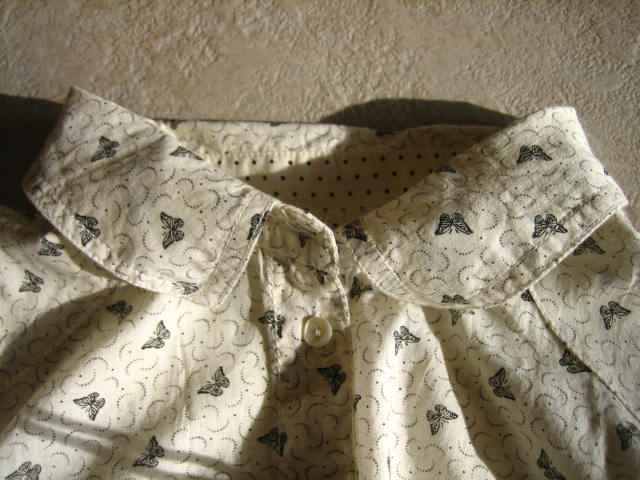 I formed the collar's shape for myself with the collar stiffners in Colposhe.
Let's see.
Apis corporation's collar stiffener is fun, because it is made of flexible material to bend many times.
Today, I took pictures of myself as a model (Hahaha)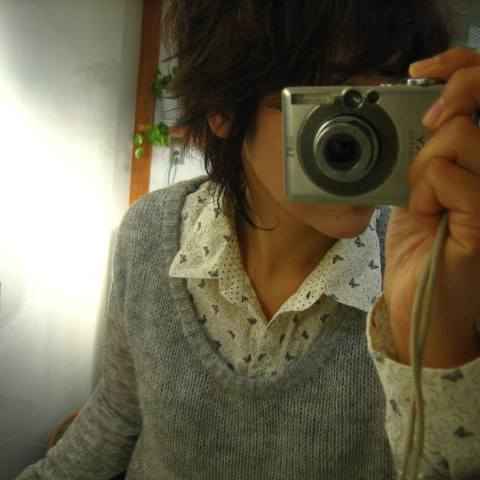 It keeps the shape, even if I unbutton, so it doesn't give a bad impression.
I feel like my shirt is a completely different clothes, now and wearing it becomes much more fun than before.
Now, I made the collar stand up with another sweater.
It's impossible to keep the shape of the collar like that without the collar stiffener.
This is quite fun, and very interesting!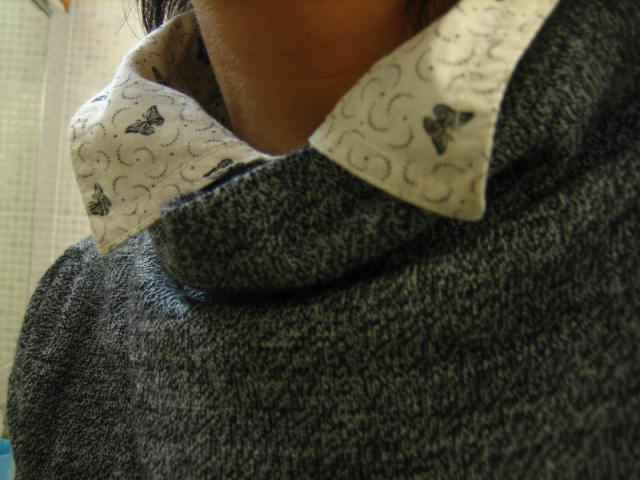 Colposhe had been sold at Mitsukoshi in Ebisu in Tokyo for the first time.
It is able to be attached on any clothes like a polo shirt, a Hawaiian shirt, a coat, or a jacket.
That was why it was very popular there.
I heard someone bought it for his turtleneck sweater.
I see...it can be used for anything to form any shape, and there is no rule.
So,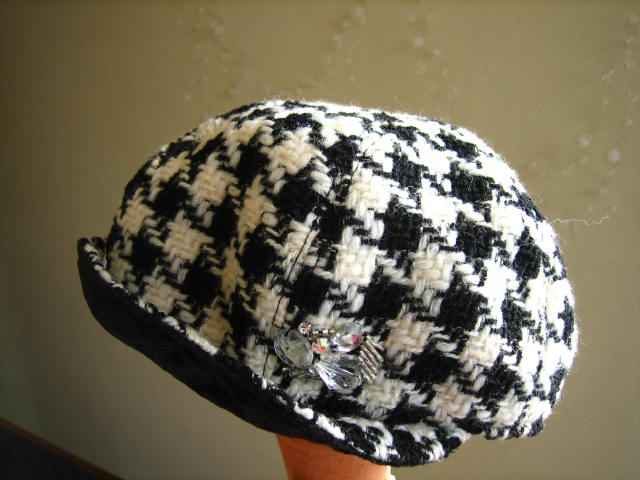 It's also a good idea.
This is my favorite cap.
By bending its short brim upward, it's getting cuter like a beret cap.
Did you notice that colposhe was attached on the brim?↓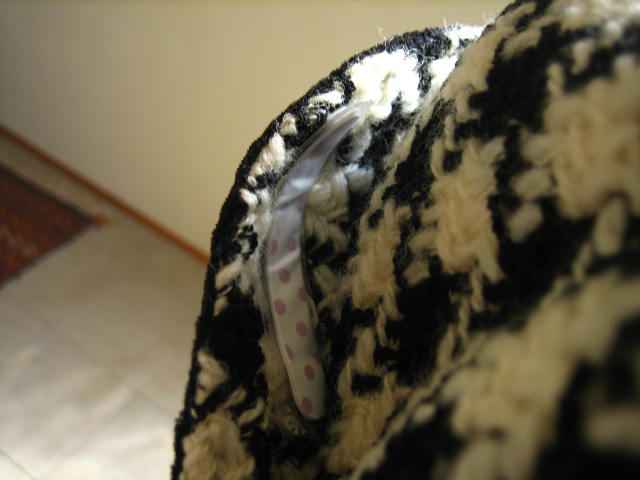 Colpshe is sold for \630 per sheet.
You can buy it on this page. ↓↓↓       
Japanese Goods eBay Auction
It is basically single-use item, but you can keep it for a while on unwashable item like a coat or jacket.
It can be used in many other different ways with your various idea.
Why don't you try it?