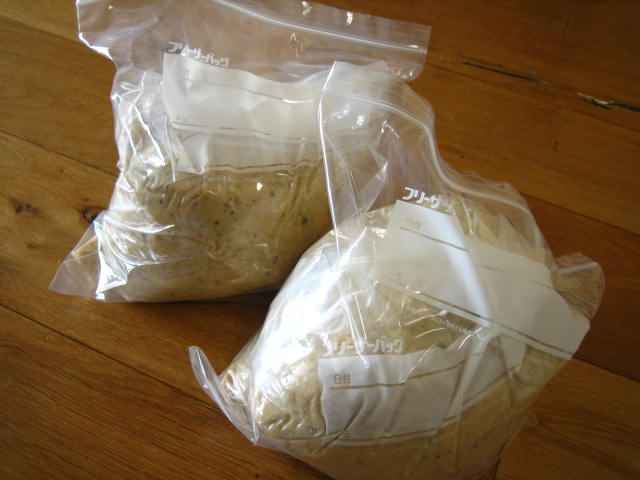 I make miso every year and every this season.
Then miso which I made yesterday is this.↑
Miso is made of soybean, rice, koji, and salt.
An episode that tells about making miso is this link.
It is white color because it is just made now.
But, it becomes brown in a half year, because it will be fermented by koji.
Then I will be able to eat it.
Koji is a kind of bacteria which human beings have utilized from old times, and it is living!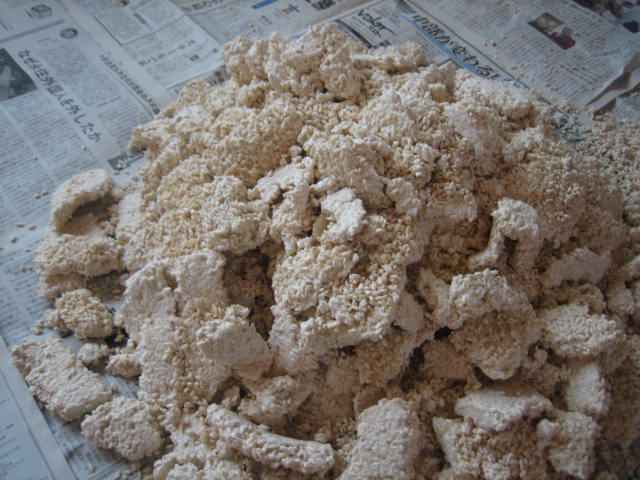 This picture shows koji on rice.↑
Koji is sold at koji shop, and this operation is also conducted by the workers at the shop. When I went to the small shop, it was very crowded.
The moment I thought why (It is rude), I became aware of the reason.
Now, the thing called Salt Koji is very popular.
Salt Koji is the seasoning made of salt, koji, and water.
It has been the boom, since it was broadcasted.
Salt Koji can be easily made on your own if you get koji.
When it is finished, Salt Koji is put on meat and vegetables, and then they are grilled.
I heard that koji made food more nutritious, and tastier.
The efficacies of Salt Koji is skin enhancement, intestinal disorders control, and increase in immune strength etc...
Only replacing salt with Salt Koji in case of using salt may be more effective to your bodies.
So....I did.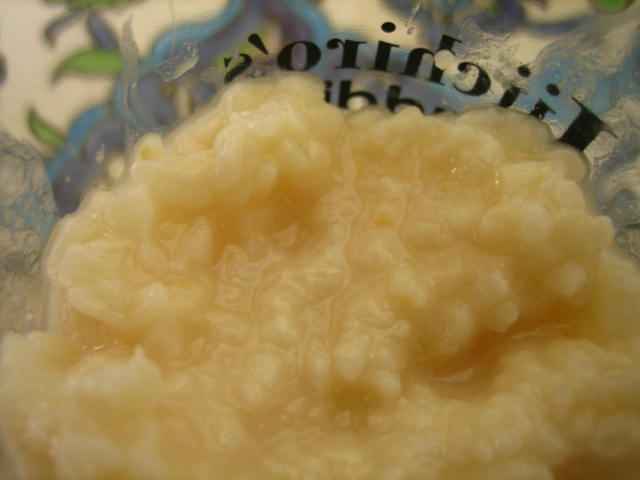 I Mixed koji, salt and let them ferment for about a week.
In about two days, it may be completed.
Though, it looks same as this.
I feel it's fun to keep and watch bacteria.
I have another bacterium.
It's a bacterium for making yoghurt.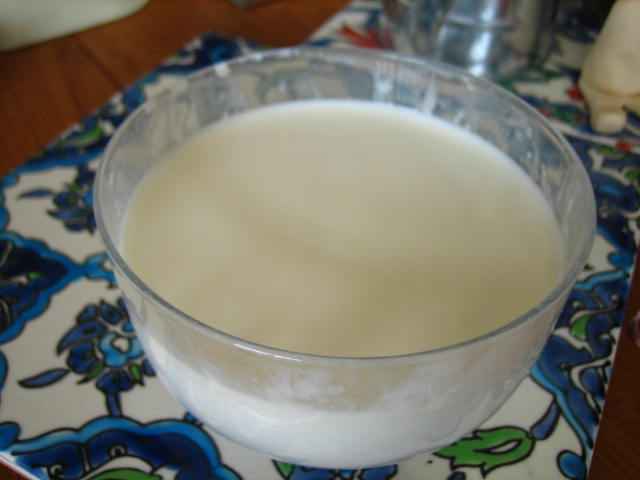 It's named Yoghurt of the Caspian Sea, and the bacteria of yoghurt can be cultured easily.
It becomes yoghurt in a day after being put the bacteria into milk.
I have made yoghurt by this method many times for three years, because I put the rest of previous yoghurt into milk repeatedly.
My intestine has been working well since I started eating the yoghurt!
Though Yoghurt of the Caspian Sea has been known in Japan since 10 years before, did you know it?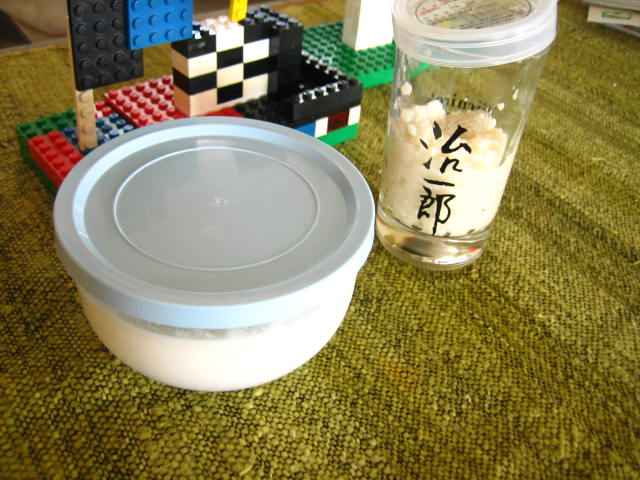 Gee~、
This is the second bacteria of our family.
Bacteria, bacteria, bacteria!
It's fun living with those bacteria.
Well, I found an article about that "A drink named KOMBUCHA is popular among people who well care about own health." in the paper.
If Japanese hear the name, they find it's a strange name.
Because it must be a Japanese product's name.
Besides, KOMBUCHA is hot seaweed tea in Japan.
But, in point of fact, the drink is KOUCHAKINOKO that was popular as a health drink in Japan.
The drink is a fermented drink that can be cultivated at home, too.
It might be a big mistake that it is named so, but people may have discovered new merits in bacteria worldwide.
Japanese Goods eBay Auction