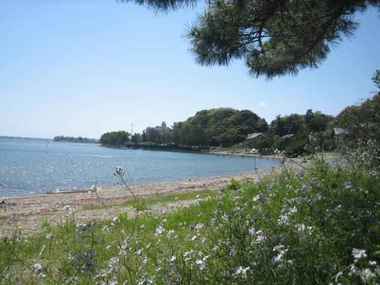 There is a big lake, Hamanako in the west of Hamamatsu,Shizuoka prefecture.

Hamamatsu city government wants to call in many tourist to this Hamanako but these are not going well,I think resort hotels and Ryokan(Japanese style hotel) are not prospering at there.
However, the scenery in Hamanako is wonderful in summer season.

The nature has been left untouched, because there is unpopular place as sightseeing, there is nothing but makes feel open the mind then just play at there.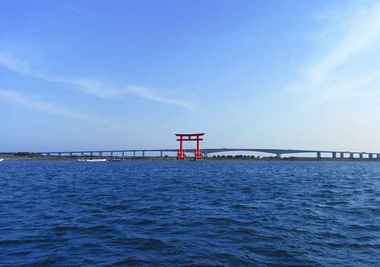 The photo above's red Torii gate which is at the Bentenjima in Hamanako is famous. you can find this red Torii gate on the guidebook or any information about Hamanako.

Benten is the god of the sea, there are many such a Torii is around Japan.
Can you see the bridge on the photo?

that is amazing bridge!
This is the bypass of route 1, we call it ''Hamanako bypass'' we can get the nice of view, right side is Hamanako(Lake of Hamana) and left side is the Pacific ocean when you drive at there.
When you driving a car at there, it's feel like a plane take off toward the ocean. If you are a fear of heights, soooo scary to you

but the beautiful white sandy beaches and endless horizon is a very dynamic landscape.

This time we didn't use this Hamanako bypass, we headed to north of Hamanako.


This area is felt relaxed by view of fishing village and orange(mandarin) plantations.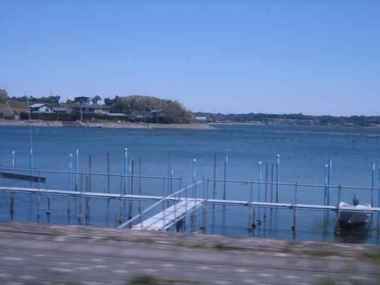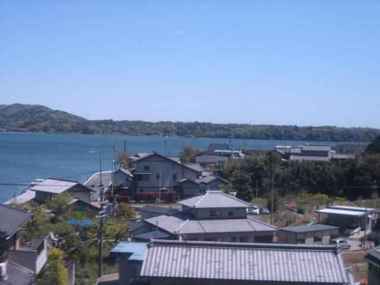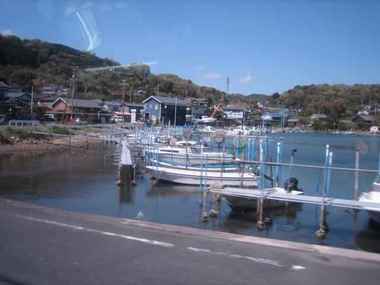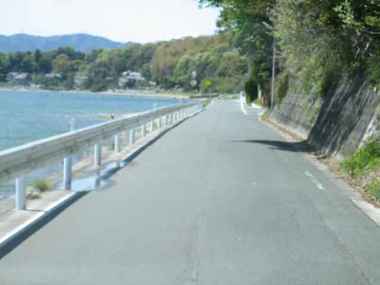 Have you ever been to go shellfish gathering(Shiohigari)?? Shiohigari means mostly digging for clams at the beach in Japan. that is nice season in Spring and Summer,so that's why we are here this time.

Anyone can find clams easily because they are in the relatively shallow sandy.

I heard that someone got the full of two buckets by clams at there.
ohhhhhh, what should I do if we took many many clams like that???

noooo, can't eat all......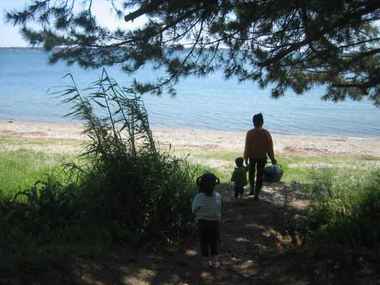 anyway, children enjoy shellfish gathering at the beach.

so, we are ready to do now, got tools, got long boots.

People used to live around here long long time ago, sometimes old old shells were unearthed in the sandy,that is a romantic isn't it?? these makes me feel connecting of people of past through this shells.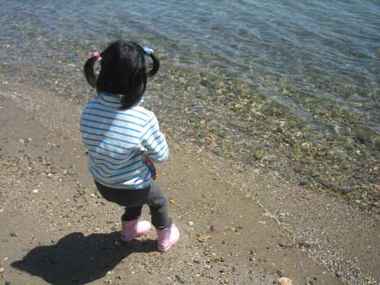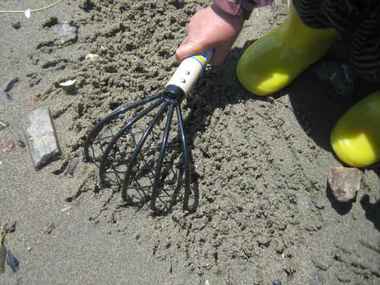 We use that tool for shellfish gathering↑↑↑↑ ,it looks like a fork, yeah big fork...

digging on the shore then shells or stones get caught in the fork. mmmm??

it might be getting something.....mmmmmm??
Why???? we took about 10 clams!! only 10????

well, our kids fun to play at the beach, they look really enjoyable.
later, my husband searched some information about how can get clams lots at the Hamanako, he found that should get in to the water by waist then dig sand then find more clams.wow,that sounds like should be professional to doing!!!